Polling has started amid tight security in some parts of Imo state, to elect the governor after irregularities marred a previous exercise.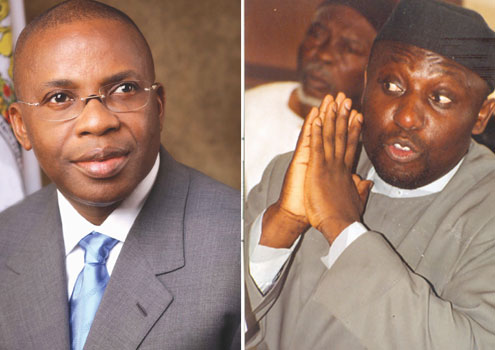 Voters were signing up in the affected districts and all was in place "for a hitch-free exercise," a spokesman for the state electoral agency Samuel Basil told AFP.
Actual voting began at 12:30 pm and the results will be announced later today.
The Independent National Electoral Commission (INEC) had ordered fresh elections in four local government areas and one ward in a fifth following complaints of irregularities during the April 26 governorship vote in the southwestern oil-producing state.
Cases of ballot box snatching, fake balloting materials and inadequate ballot papers were among the problems that forced a fresh vote.
On Thursday, soldiers set up checkpoints along the main roads in Owerri, the state capital as part of security measures to prevent any fraud or outbreak of violence ahead of the vote.
Police commissioner Yabo Mohammed said security agencies were "fully prepared" to prevent any fraud or outbreak of violence linked to the vote today.
Nigeria held elections for governor in most of its 36 states last week as it stumbled to the end of a landmark election period that had earlier led to deadly riots in the north over the April 16 presidential vote.
The opposition has gone to court seeking to stop the mop-up election, alleging officials deployed to run the vote are sympathetic to the ruling party. But the court could not sit yesterday to deliver its verdict.
Load more