The Rivers State Government said it will spend the N400 million  it received from the Federal Government for winning the overall Best Performing Government in Primary Education,  in constructing more schools in the state.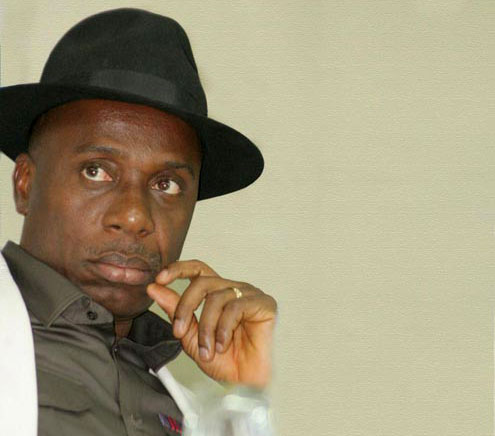 Governor Chibuike Rotimi Amaechi, who said this today in a chat with newsmen at the Port Harcourt International Airport Omagwa, on arrival from Abuja, emphasized that the money would be used to build three new primary schools as part of the benefit from the hard work of the Ministry of Education under Ms Alice Nemi.
The governor said he was happy that the Ministry of Education is partnering with the Universal Basic Education (UBE), to improve on the standard of education in the state, particularly in the areas of curriculum content and management, to achieve sustainability in the system.
"Education is not about building schools, education is about impacting knowledge to the children who are growing up; I believe that the current contribution we are making in this regard will be seen to fruition because it is one area that results are not immediately seen", Governor Amaechi declared.
He explained that the outcome of the state investment in education would be appreciated in the next 10 to 15 years, when those in primary schools would have moved to the secondary schools being constructed and those on scholarship overseas had graduated on completion of their various programmes, stressing "then the decay in education would begin to diminish greatly".
Responding to an allegation made by one of the opposition parties in the state, that the state was broke, Governor Amaechi said "borrowing money as a government does not mean that we are broke, the issue is that the money comes in trickles of between N10 to N13 billion monthly, which are deployed in bits to the different projects".
The governor explained that the process of payment to contractors has adversely affected the completion date of some of the ongoing projects hence the need to access bulk funds from bond, with a convenient repayment procedure.
The State Chief Executive urged Rivers people not to concern themselves with the lopsided argument of the opposition which lacks merit in economic analysis.
He remarked that part of the N100 billion expected to be borrowed would be used to open up new roads to decongest traffic, along the Port Harcourt-Aba Express way, and also to pay for the completion of some on-going projects in parts of the state.
—Okafor Ofiebor/Port Harcourt
Load more