The Rivers State chapter of the Action Congress of Nigeria (ACN) has decried the over-militarization of the state by Governor Rotimi Amaechi, describing the act as dictatorial.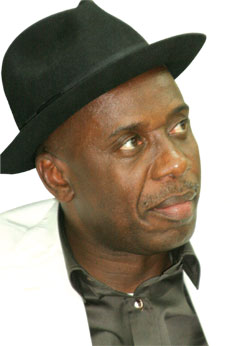 The party, in a statement issued in Port Harcourt and signed by its publicity secretary, Jerry Needam, condemned the setting up of a militarized road decongestion task force by the Amaechi government.
According to the party, the joint civilian, police and military task force set up to ostensibly decongest roads in Port Harcourt and its environs by towing vehicles claimed to be wrongly parked on the roads is another wasteful duplicity of government in the state with a draconian tint which typifies the disrespect to which the state is held.
ACN lamented that the job of the new task force could not be differentiated from the assignment of the Rivers transport management outfit, TIMARIV nor those of the state environmental sanitation task force, the Ministry of Transport task force, the police and Federal Road Safety Commission or allied task forces constituted to harass residents of the state and visitors.
The party also flayed the Amaechi-led administration for always jumping at the idea of imposing levies and fines on residents of the state, adding that impounding vehicles of those it terms defaulters and imposing fines on them, 10 percent of which will be paid to the task force is an obvious ticket for unrestricted and forceful extortion of the populace.
The democratic process, the ACN says, demands that a thorough legislative mechanism should consider the modalities and workability of the idea and make laws with adequate contributions from all stakeholders instead of having the executive impose venomous wishes on the society.
ACN cautions that without the force of law, the constitution of the task force and imposition of arbitrary fines on a civil society by the administration is well out of the democratic expectation from the government and can only guarantee the reverse of the democratic dividends craved by many.
The party, therefore advises the administration against the move to harass society with military suppression and wilfully extort money from civilized people who should be treted with respect and decorum, urging that the right approach to achieving the necessary decongestion of roads in the state should be followed as incorporated in the constitution of TIMARIV.
By Okafor Ofiebor/Port Harcourt