Lagos State Governor, Mr. Babatunde Fashola on Friday paid a condolence visit to the family residence of the celebrated Lady of Songs, Chief (Mrs) Christy Essien -Igbokw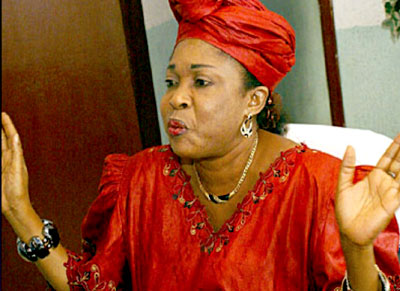 e who died on Thursday, describing her as a truly exemplary and multi talented woman who has etched worthy legacies in the sands of time.
Governor Fashola who was received by the widower, Chief Edwin Igbokwe and other family members at the Talabi street, Ikeja residence said in an interview with newsmen after the visit that the late Mrs Igbokwe was also a leader for the arts and entertainment industry.
The Governor added that she recorded so many firsts and was also a great ambassador for many parts of the country.
"She sang songs like 'Omo mi seun rere ti e adara o' and she was not from this part of the country but chose to live in this part. That shows how rich and endowed she was," the governor said.
Governor Fashola said he has not been able to come to terms with the news of the death of Mrs. Igbokwe which came to him like a thunderbolt, adding that nobody could ever think of death in relation to her at this time.
"This is somebody we all seem to know through her songs. She was in our homes, our cars and suddenly she is not there anymore. To say that we will miss her is a big understatement and I can only imagine the pains of the family," Governor Fashola added.
Governor Fashola said he has been a fan of Mrs. Igbokwe on the New Masquerade on NTA network right from when he was a teenager, saying: "Our stars are beginning to take their grand exit and we thank God for their lives. We must continue to cherish the memory of what they did while they were here."
The Governor who also presented his condolence letter to Chief Igbokwe said the departed multi-talented artiste would be sorely missed for her sterling qualities as a former President of the Performing Musicians Association of Nigeria, PMAN, and her positive contributions to the development of Akwa-Ibom her home state, Lagos State where she lived for most of her eventful life and the nation in general.
In the condolence letter, Governor Fashola said he felt a personal sense of loss of a passionate supporter of his administration, adding: "Her public statements in support of our work inspired me in no small way."

Load more