Accomplished actor Olu Jacobs has been honoured with a life Achievement Award in Cameroun. The veteran actor received the award and was given a standing ovation at the closing ceremony of the 15th Écrans Noirs Film Festival, held on 25 June in Yaoundé, Cameroun.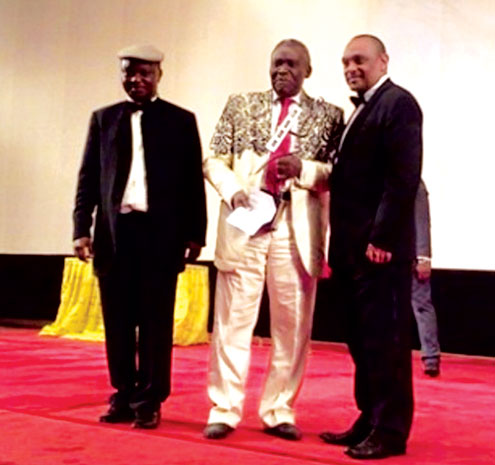 He was greeted with applause by the ecstatic audience as he mounted the stage to receive the Prix Charles Mensah (Ecran d'Honneur) for his outstanding life achievement as an actor of local and international success, especially for the great impact of Nollywood in Africa.
The theme of the 15th edition of the Écrans noirs African Cinema and its actors, held between 18-25 June with thousands of people, was a noble tribute to those who work in the continent to advance the seventh art, according to the administrator Bassek Ba Kobhio.
Present at the closing ceremony were Nigerian filmmaker Chike Ibekwe who was a co-winner of the Best Film prize at the 14th Écrans Noirs and one of the appointed presidents of the jury in 2011, and Madu Chikwendu, Regional Secretary of the Pan-African Federation of Filmmakers (FEPACI).
—Funsho Arogundade
Load more