A popular radio presenter, Alhaji Femi Adio otherwise known as Femi Adio Wonder, has joined the competitive film marketing business.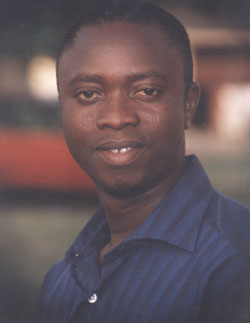 Adio, who will be releasing four films—Gbobbisgees, Omoba, Ominira and Olosho on Movie Square Entertainment, said his decision to join the league of film marketers is borne out of his desire to help in fighting piracy and to assist other talented film producers.
The top radio presenter said that the movie industry is large, noting, "I have been in the radio business for some time and have released films for other marketers, but this time, it is mine."
Adio Wonder, a talented master of ceremonies, also told P.M. Entertainment that he is going into the industry to prove a point.