The king of World Beat, Otunba Sunday Ishola Adeniyi Adegeye a.k.a. King Sunny Ade, has flooded the Nigerian music market with his old albums.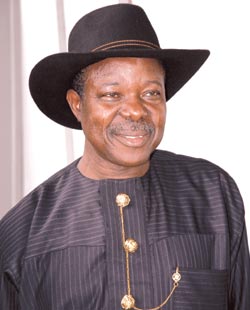 P.M.Entertainment learnt that he has signed a marketing deal with Ademola Records, a popular music marketer in Lagos.
It was also learnt that with the marketing deal, the Oyingbo, Ebute Meta-based marketer is set for the release of over 70 songs of Sunny Ade on audio compact disc.
The Chief Executive officer of Ademola Records, S. Ademola Abegunde, confirmed the deal, saying, "we are in business with KSA and are very excited about it."
With the new arrangement, Ademola Records is the sole marketer of KSA's old songs and this will be the case for some time because, after the release of the album entitled Happy Moments, Ade discovered that Ademola is a very reliable person, hence the new deal.
Load more