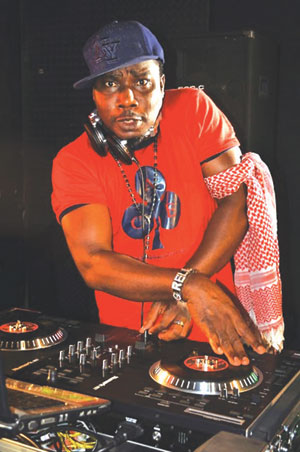 Foremost international disc jockey, DJ Gosporella, has been awarded the best African Gospel DJ. The honour was conferred on him at the African Gospel Music Award (AGMA) in London.
DJ Gosporella beat DJs from other African countries to clinch the award after scoring more votes from fans and the judges.
Although he was not present at the ceremony due to visa problem, the music entrepreneur, who also plies his trade at BEAT FM, was elated as he received the news.
He ascribed his success to God and thanked both his listeners and the awards organisers for the honour.
Born Prince Afojeare Ikhialose-Igbauma, DJ Gosporella started off as a secular DJ until few years ago when he decided to play just gospel and inspirational songs only.
"I am so happy over this award. I mean, I was surprised when I received a nomination letter. I did not even know that such award existed. But I thank God. That is what I tell people. Just do your best in whatever you do, you don't know who is watching," he said.
— Bayo Adetu

Load more