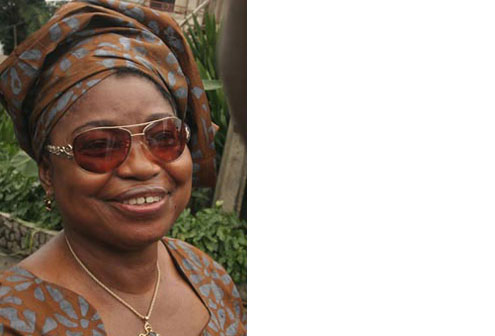 A sad father, Elder Godwin Okafor, has told the presiding Magistrate, Mrs Sherry O Solebo of Ejigbo Magistrate's court that he was tired of his son, Philip, because of his alleged criminal activities.
The man begged the magistrate to jail the teenager because, among all his children, it was only Philip that has been making his family unhappy because of his behavior.
He told the court that his family is always in fear of the crime Philip might commit on daily basis.
He pleaded with the court to assist his family to send Philip to jail because he has been tormenting the family over the years.
Philip, 19, was charged to court for allegedly carting away all his parents' items worth N1.5 million.
The incident happened at their family house at Olomo-Opeje compound, Egbeda Lagos State, Southwest Nigeria.
Items he carted away include television set, Toyota engine, gear box, fans, plates, clothes among others.
He reportedly sold them and pocketed the money.
Irked by his latest act, Pa Godwin went to Idimu Police Station and reported the matter.
Philip was arrested and charged to court for stealing. Though he pleaded not guilty to the charge, he admitted that he stole some of the items in the past.
There was a mild drama at the court when Philip told the court that he was a polytechnic student.
His angry father shut him up and told the court that he was lying, saying it was the lies he has telling over the years.
The court however granted him bail and adjourned the matter till further date.
He was remanded in Kirikiri Prison pending when he will fullfil his bail conditions.
— Cyriacus Izuekwe