The chairman of Team Rivers to the recently concluded 17th National Sports Festival, Boamah Iyayi, has said that Rivers State did not field professional athletes in other to boost its chances of finishing at the top of the log at the sporting fiesta. Iyayi set the record straight while speaking on a Lagos television programme recently.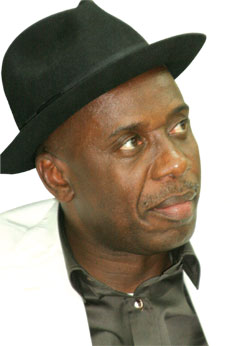 Iyayi, who also doubled as the Vice Chairman, Local Organising Committee of the sports festival, wondered why Nigerians, rather than appreciate success, are fond of complaining any time they lose in a contest.
According to Iyayi, Team Rivers came first because it received full backing from Rivers State government led by Governor Rotimi Amechi. He said the government of the state made sure the state's athletes to the festival received sufficient fund in the course of their preparation.
Commenting on the allegation that the state colluded with sports officials to jack up the protest fee to N10, 000 in other to prevent other states with grievances to lodge their complaints at the festival, Iyayi said this could not have been possible since it was not within the purview of the state to do so.
Speaking about transportation during the festival, Iyayi argued that a city as big as Port Harcourt is expected to have transportation problem. However, in other to ease the discomfort this might cause during the festival, Rivers State government provided each participating state a luxurious bus to transport athletes during the festival..
The chairman of Team Rivers also claimed that the state government built the new Adokiye Amesiamaka Stadium for the 17th National Sports Festival. He said the mainbowl of the new stadium as 25,000 sitting capacity, to host the festival and .
Iyayi revealed that 10,000 people worked as volunteers at the festival.
Speaking about rewards for outstanding athletes at the festival, he said the Rivers State government has already organised a scholarship scheme for all the state's gold medalists at the festival.
When he was asked to comment on Lagos State, the host of the 18th National Sports Festival, Iyayi said he trusted the state as the Centre of Excellence to perform well.
—Bimbo Ajayi

Load more