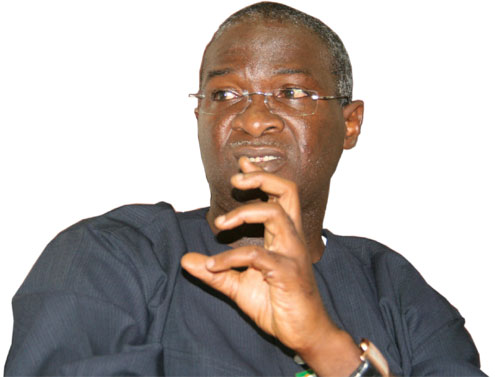 Following the enactment of a new rent law by the Lagos State government prohibiting landlords from collecting more than a year's rent advance from new tenants, the law has torn apart landlords and tenants in the state.
According to the bill passed into law last week by the Lagos State House of Assembly, the landlord or his agent must not collect more than six months rent from an old (sitting) tenant.
The law, which is expected to receive Governor Babatunde Fashola's assent very soon, prescribes a fine of N100,000 or three years imprisonment for any landlord or tenant who collects in excess of one year.
It also places a N100,000 fine or three months imprisonment on any landlord who fails to issue a receipt to a tenant for payment of rent.
However, rather than improve the relationship of landlords and tenants, the new rent law has further torn them apart. The following reactions, mostly from P.M.NEWS online readers attest to the acrimony the law has generated.
A Lagos landlord simply identified as Obe alleged that his tenants were always owing him rents and when they are taken before the courts, the case will last several months while the debtor tenants continue to occupy the house.
The landlord said tenants who default in rent encourage landlords to demand two years of rent.
"For the new rent law to be fair and successful, government needs to set up courts to help landlords evict tenants who refuse to pay their rent," Obe submitted.
But a tenant called Winwin opined that government should enact a law on monthly payment of rent since no employer pays his workers advance salaries let alone two years advance salaries.
He called on the Federal Government to borrow a leaf from Lagos State government on the new rent law.
Another landlord, who did not mention his name reasoned that government should not tell the landlords how to run their businesses.
He said government did not stop 'omo oniles', local government and other agencies from harassing landlords while building their houses, then no one should disturb them from collecting rent from their tenants using a method that is convenient for them.
Emeka described the law as fantastic but added "the problem is how it will be enforced. Do we have any means of tracking the transaction between the landlord and the tenant?" He advised government to think about the implementation of the law.
Chika sees the new rent law as a right step in the right direction but still thinks there is still the need for a rent control.
Another tenant, Kennie not only supports the law, but advised that the Lagos State government enacts similar law to curb the menace of dubious estate agents.
Oshomokhai, a tenant picked holes in the law by expressing fears that based on the law of demand and supply, landlords can now increase rent and collect what they intended to collect in two years in a year, adding that except the law classifies rents according to areas and space, people can then opt for where they can afford to pay.
A landlord, Michael Alade views the law as rubbish. He said that government agencies collect money to approve building plans and certificate of occupancy, (C of O), but will not want landlords to collect two years rent.
He said if government could build affordable houses for the masses, many of the tenants will not run to shylock landlords and rent will become affordable.
Commenting, a landlady wrote "Dead on arrival. Landlords will tell you, 'go and rent houses from government!' Chikena"
Reasoning along that line, another landlord, Sogbade wants government to do something about 'omo oniles' and area boys who demand bribe before, during and even after the construction of houses thus contributing to high rent.
Sogbade added that government should also provide low cost houses for the generality of the people at affordable prices.
A tenant, Ademola Adeniyi applauded the law but he envisaged some problems like a tenant might be willing to obey the law but his colleague in the next room might be willing to pay even three years rent advance.
P.M.NEWS reported the enactment of the new rent law in its lead story of Friday 05 August, 2011. since then, torrents of reactions have continued to flood our website.
— Moyo Fabiyi

Load more