Shortly after the police foiled an attempt by the Boko Haram fundamentalists to bomb the Maiduguri Police Headquarters yesterday, armed robbers succeeded in bombing a bank and a police station in Bauchi State.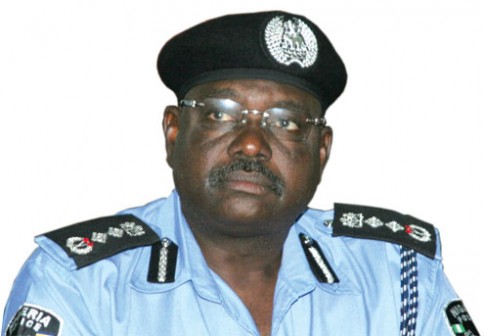 The robbers reportedly bombed a microfinance bank in Gamawa and carted away cash. They also bombed a police station while escaping. Gamawa is the headquarters of Gamawa Local Government Area in Bauchi State and close to Yobe State, North-Eastern Nigeria.
Sources said the robbers tried to attack another bank but couldn't get past the bullet proof front doors.
Two bystanders were wounded when paramilitary police tried to shoot at the fleeing robbers.
Yesterday at about 12:15 p.m., a Boko Haram suicide bomber was gunned down in Maiduguri, Borno State capital, when he attempted to bomb the state police headquarters in North Eastern Nigeria.
The suspect was shot dead when he crashed into the gate of the police headquarters with his Honda vehicle loaded with explosives.
The suspected suicide bomber who could not detonate the explosives before he was shot, reportedly knocked down a policeman at the gate, 25 metres to the targeted building housing the police headquarters.
Commissioner of Police in Borno State, Simeon Midenda, while briefing newsmen after the incident, said: "The suicide bombing of this police headquarters has been narrowly averted by our men and officers and with prayers when the suspected 25-year old suicide bomber crashed into the police main gate and a tree at 12:15 p.m., before being shot and killed, while holding the bomb detonating key in his left hand."
He added: "The police headquarters would have been up in flames, with many police officers and men killed, because the Honda vehicle used in the attempted bombing contained seven cylinders of gas, each weighing 3.6kg, two jerry cans (plastic containers) of petrol, a jerry can of gun powder, an air conditioner cylinder and a drum of acid weighing 28kg to rapidly facilitate the detonation and the blowing up of the police headquarters into flames."
Scores of people, including policemen, and Islamic clerics have been killed by members of the Boko Haram sect in Borno, Bauchi, Kaduna, Kano and other Northern States through relentless bombings andb driveby bshootings on motorcycles.

Load more