Muslims have been charged to pray fervently for the present administration in Ogun State to enable it rebuild and transform the state.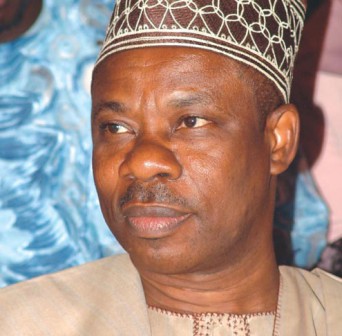 Ogun State Governor, Ibikunle Amosun, gave the charge today at the Lantoro praying ground in Abeokuta during the Eid-eil-Fitri prayer signalling the end of the Ramadan period.
Senator Amosun urged them to always remember people in position of authority in their daily prayers.
He reiterated the determination and commitment of the present administration in the state to implement its cardinal programmes aimed at developing the state economically and socially.
The state governor enjoined them to complement the state government's efforts towards ensuring peace and tranquility in the state, saying that "it is in the atmosphere of peace that development can thrive."
Amosun assured the people of the state that meaningful development would start very soon in the areas of providing good roads and other infrastructure.
The Chief Imam of Ogun State, Alhaji Liadi Orunsolu, commended the governor for renovating Lantoro praying ground and making it more befitting, saying that Senator Amosun is an exemplary leader worthy of emulation.
Alhaji Orunsolu, while praying for the governor, the state and nation, urged Muslim brothers and sisters to eschew evil and always assist one another.
He charged them to replicate the lessons of Ramadan in their daily endeavours and imbibe the spirit of oneness, love and brotherliness.

Load more