The Lagos state government entered into the Guinness Book of World Records today when 4,500 school children, youths and civil servants gathered to read from various story books and novels.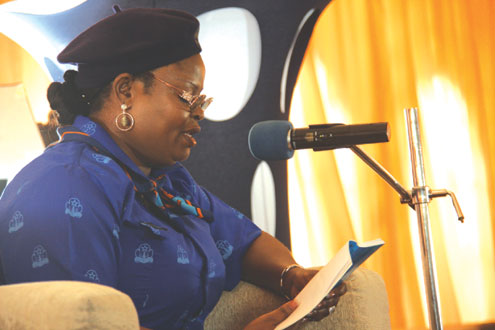 The event was held at 10 Degree Events on Billingsway Road, Oregun, Ikeja.
Organised by Ecole de Dessin in conjunction with the Lagos State Government, the Big Read attracted a galaxy of celebrities and many school children.
In an address, the Deputy Governor of Lagos State, Mrs. Adejoke Orelope-Adefulire stated that the state is taking radical steps to ensure the cultivation of a healthy reading culture.
To this end, Orelope-Adefulire said the state Governor, Babatunde Fashola, has directed that students in all public schools should read for at least two hours everyday after school.
She said that recent studies have shown a decline in literacy rate in Nigeria, adding Lagos State has an enviable record of mass literacy and that the government will not relent until a one hundred percent literacy record is achieved.
The session was attended among others by Mrs. Adebisi Coker who represented the wife of the Lagos State governor; Mrs. Lara Erogbogbo from the state Ministry of Education; R.A. Saliu, Director of the State Mass Literacy Programme; Mrs. Bisi Awoyomi, artistes and writers.
The record for "Most Children Reading With An Adult In A Single Location," was first set by 3,032 children of the Kindergarten Status School at Global Village in Dubai on 12 November, 2008.
On Thursday, 4 March, 2010, the Islamic Forum Charity in the UK also assembled 3,234 children to take part in a Big Reading Session. The event took place at East London Muslim Centre.
A sobering reality facing UNESCO on each World Literacy Day is that achieving 100 per cent literacy worldwide remains an elusive target as over a billion people lack minimum literacy skills worldwide.
—Bankong-Obi

Load more