Three Nigerians, who died after al Qaida terrorists slammed passenger jets into the twin towers of the World Trade Centre (WTC) in New York, were also remembered yesterday as their names were engraved at the National September 11 Memorial and Museum in New York.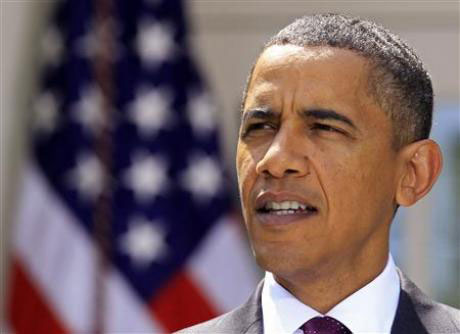 Americans on Sunday commemorated the thousands of lives lost during the September 11, 2001 terrorist attacks that killed nearly 3,000 people.
The North American Correspondent of the News Agency of Nigeria (NAN) reports that ceremonies were held in New York City, Washington D.C., and Pennsylvania.
Among the dead were three Nigerians: Mr. Godwin Ajala, 33, Mr. Ignatius Udo Adanga, 62, and Ms. Olabisi Shadie Layeni-Yee.
Ajala was a Nigerian lawyer who migrated to the U.S. in 1995.
He was working as a security officer at the World Trade Centre and some close associates said he was preparing to take his New York State Bar examination before his untimely death.
Adanga was a staff of the planning department of the Metropolitan Transportation Council at the World Trade Centre.
He left Lagos as young man, moved to Liberia and Germany, before migrating to New Yorksome two decades before 2001.
Layeni-Yee, who worked at the World Trade Centre as an assistant manager for International Office Centres, started work there in 1993.
On September 11, she was reported to have phoned her mum, Edith Layeni, who lived in Newark, shortly before the WTC collapsed.
In New York, President Barack Obama and his wife, Michelle, led the country to observe a moment of silence at 8.46 a.m local time to coincide with the exact time one of the hijacked planes hit the World Trade Centre in 2001.
Additional periods of silence were observed at 9.59 a.m. and 10.28 a.m. to mark the moments that the two towers at the World Trade Centre fell.
At the commemoration ceremony held at the National September 11 Memorial located at the World Trade Centre site in New York, Obama read a passage from Psalm 46.
The scripture affirms: "God is our refuge and strength, a very present help in trouble."
Former President George W. Bush, who was in charge during the 2011 attack, also attended the solemn event with his wife, Laura.
Relatives of victims who died in the attack read out their names at the ceremony amid tears and outbursts of emotion.

Load more