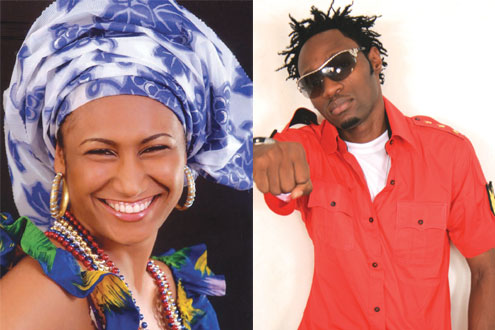 The 04KASIBE Crooner DJ ZeeZ, Nnena, a great lover of children and her other friends namely Oshadipe Twins, are set to thrill her fans in an Independence Day Show coming up on 1 October, 2011.
The live show which would be anchored by Nnena and Saco, promises to be fun.
The show features a host of other musicians like Nnena band, Bistars and other upcoming musicians.
Also on the list is Papa Ajasco & Company, comedians including Akpororo, Elenu and others.
Hot dance steppers such as "Dance na the main thing" and the amazing Jonsog dancers would be there to thrill the audience.
This year's Nnena Independence Show will hold at the ultra-modern air conditioned main exhibition hall, National Theatre, Iganmu,Lagos.
There would be two consecutive shows with lots of gifts for participants.
The Nnena and Friends Independence Day show is supported by Indomie Instant Noodles, Ribena, Fumman and Binta International School.