Popular Nollywood actor and producer, Fred Amata, who was expected to appear today before a Surulere Magistrates' Court for allegedly owing a year's rent, again failed to show up.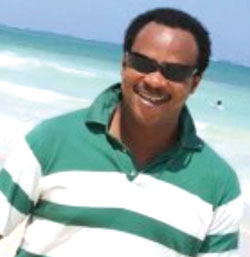 Consequently, the case was again adjourned due to the absence of Amata and his counsel.
He had failed to appear in court last Thursday when the case came up for hearing.
The complainant, Mr. I. F. Fadoyebo had told the court that the actor owed him N600,000, being the annual rent for his apartment.
The landlord said Amata had occupied his four-bedroom bungalow at 8, Razaq Balogun St., Surulere, illegally as he had failed to pay the rent.
He said his lawyers had served the actor with a notice to quit but he failed to comply.
Amata's lawyer, Mr Chris Okoh had told the court last Thursday that the actor was indisposed and therefore, could not appear in court.
Consequently, the Senior Magistrate, Mr M.K.O. Fadeyi fixed today for further hearing.
—Paul Sanusi With NAN reports