Rivers State Governor, Chibuike Rotimi Amaechi, plans to commission 200 primary schools in 200 communities in 200 days at the end of February and March this year.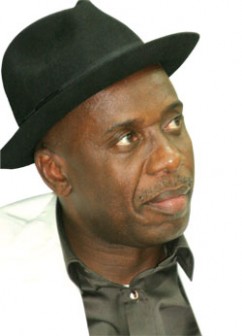 The Governor reiterated his government's firm commitment to developing the state by completing ongoing projects and initiating new ones.
Governor Amaechi restated this Sunday during the New Year church service at the Abundant Life Evangel Mission (ALEM) in Port Harcourt.
The Rivers State helmsman and Chairman, Nigeria Governors' Forum (NGF), assured that all ongoing projects in the state would be completed.
"I assure you that we will complete all ongoing projects in the state," he said.
On his administration's current accomplishments in education and health sectors, Governor Amaechi said, "by the end of February to early March 2012, we will start a programme where we will commission 200 primary schools in 200 communities across the state in 200 days. Each day in 200 days, one primary school will be commissioned in one community in the state."
On healthcare, he said the state already has completed 100 primary healthcare centres in the state and between this year and next, we will complete the remaining 60 primary healthcare centres to fulfil our promise of 160 primary healthcare centres to Rivers people.
"We have also completed a world class hospital at Emenike Street in the Diobu area, where medical doctors will handle referral cases," he said.
On roads, Governor Amaechi said his administration would complete the ongoing work on the Ada George and Chief G. U. Ake roads and instal streetlights on them as well as the Elekahia road.
He further said his target to provide to Rivers people uninterrupted electricity in the state by December 2012 is on course.
According to him, constant power supply would promote commercial activities in the state and attract massive investment.
Governor Amaechi also pledged to provide potable water for the people of the state and sustain his government overseas scholarship programme.
Prayers were offered for the governor and his family and his cabinet by the church, led by Apostle Eugene Ogu,the General Overseer of Abundant Life Evangel Mission, ALEM.
By Okafor Ofiebor/Port Harcourt

Load more