Seyi Sofola a.k.a. S-King, the self-styled king of Pidgin Rap who has ruled the Internet for years, before gaining considerable acceptance across the United States of America, says he's back home to live among his people and bring the message home.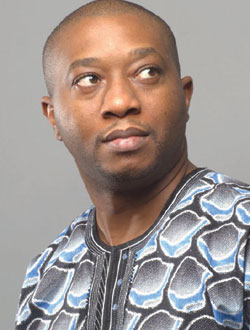 Speaking with Showbiz Trends, S-King explained that he returned to Nigeria to pay more attention to his chosen career and also seek better opportunities for his kind of music. "I want to work with Nigerian artistes who also believe in Nigerian indigenous music and would help push our own kind of music to the international music scene," he said.
S-King said he writes in English and Pidgin, but prefers to deliver his materials in Pidgin to reach the African audience as well as cut across barriers of education, language and location. He described Pidgin rap as a genre that can stand alongside hip hop and reggae dance hall on the international music scene provided the right attention is given to the movement.
"Pidgin really is a language, never mind the borrowing of several words from the English due to our historical interaction with them. I find it more appealing to drive home my message this way, and the success of our music over the years shows this is a tool that must not be neglected," he said.
S-King has worked with prominent Nigerian producers who have made their mark in the Nigerian music scene, including Tee Y Mix who produced the tracks Dis Nigeria and Make Your Pay and Jay Sleek, who produced the track All For You. He is presently working on a yet to be named track with rave producer Sossick.
Born and bred in Lagos, S-King attended the University of Lagos before leaving for the USA. He started his rap career in 1999 and released his first Hip-hop single, Simple Pleasures in Maryland, USA. He continued to record until 2004 when he decided to switch to Pidgin Rap, to get closer to his roots. He returned to Nigeria in 2010.
—Funsho Arogundade

Load more