Mo'Hits Records star, D'banj has once again incurred the wrath of Nigerians over his comments in an interview he granted a United States-based Nigerian online portal over the weekend on the recent Occupy Nigeria protests.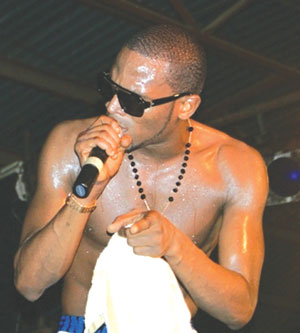 The singer, in the chat conducted through Skype, claimed he knew nothing about the last fuel subsidy removal protests across major cities of Nigeria and other cities around the world. D'banj said he was in London during the protests, but was totally oblivious of happenings both in England where he claimed to be recording and in his home country.
"I wasn't in the country when it (Occupy Nigeria) was happening…I didn't know anything that was happening in London about the fuel protests because I was working on my album in the UK…I am not a politician! And everyone that knows me well knows I don't like the cold, so I couldn't go outside," D'banj said during the interview. :
When pressed further, an angry D'banj replied: "I don't want to say anything about that topic. I don't say what I don't know anything about. If you know me very well, I speak about what I know. I will not speak on something that I don't know about. You will not get me to speak about what I don't know."
And that unfortunate remark was followed with a barrage of flaks from angry Nigerians who stormed different social media especially twitter to lash out at the singer. While some see his comments as sheer insensitivity to the plight of millions of Nigerians who were the direct victims of the unpopular policy, others described D'banj as simply 'dumb.'
"How can he say he didn't know dey were rioting and his manager don jazzy knew? Ignorance is bad," one Chinazo Nwaoha with a twitter handle @NaZo tweeted.
@cisuMpaR tweets "We don't say insensitive, we say D'banj".
@Oye_Bishop tweets: "London #OccupyNigeria rally and D'banj was in the studio recording".
@flakkybanky retweets: "The day Tom catches Jerry and has it for dinner, D'banj will become smart".
And @itssuzy tweets: "So D'banj said he was too busy to know what was going on in his own country? So he doesn't listen to news? He cares about himself only. Shame."
But rather than react to the outburst of his fans, the entertainer who performed on Sunday at the Live Nation Concert held at the Irving Plaza, New York, United States took to the same twitter to talk about his just concluded concert.
—Funsho Arogundade

Load more