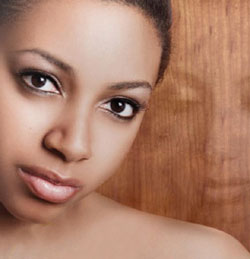 After almost two years off the music scene, Nigerian-Egyptian Pop/Soul/RnB Recording Artiste, AiRis, is back with another new hit single, Olowo Ori Mi.
The new work, produced by Shizzy and Victor 'Spankie Doodle' Oganua (who produced the award-winning track Kolomental for Faze, is a follow up to the three singles she dropped in 2010.
Olowo Ori Mi, an upbeat Afropop romantic song laced with AiRis' soulful vocals with Yoruba infusions highlighting the chorus for that Afro effect.
"The new single is aimed at getting music lovers dancing all the way. And this might just become the next wedding party/love song staple.
"It's an ideal song for the "lovers' season," Airis told Showbiz Trends.
Born in Egypt to a Nigerian father and Egyptian mother, AiRis (Asmaa Idrisu) spent her young adult years shuttling between Nigeria, the United Kingdom and Egypt.
In 2009, AiRis moved to Nigeria to pursue her song writing career. On her break, AiRis claimed she was working hard to contribute to making an impact in the music industry by officially launching her very own recording studio, Airis Music Studios, which is located at Park View Estate, Ikoyi, Lagos, Nigeria.
—Funsho Arogundade

Load more