It was a battle of boobs among the hundreds of ladies, who thronged the Lagos, Nigeria open casting/auditions of contestants for the season seven of the M-Net Africa's hit television reality show, Big Brother Africa, tagged 'Double Up' yesterday.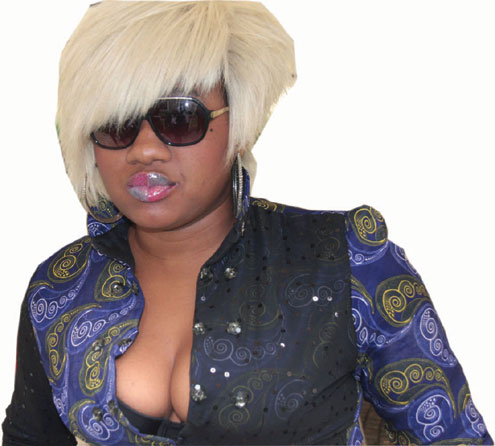 At the early morning auditions held at Protea Leadway Hotel, Maryland, the excitement was infectious as many of the applicants, especially the female folks, dressed in revealing attires with their cleavages pouting as if intended to create a 'boob factor' during the casting.
However, the audition was a thrilling experience, full of excitement and abundance of display of talents, according to an executive of M-Net Africa, who witnessed the open casting and audition.
The producers had announced that entrants would have to double up to compete. According to a statement, "Whether you enter with your best friend, boyfriend, girlfriend, mom, dad, brother, sister, boss, husband, wife, neighbour, hairdresser, whomever…you must just make sure that you enter as a pair. So who will take the journey of a lifetime with you? Remember you may have to spend a long time with them in the house so choose carefully!"
And so, while many came with their partners, others came with their aunts and some with friends. Some who were auditioned kept to the instructions not to discuss their experience with the media, others shared their optimism of making it to the BBA House when the show commences.
Dr. May Blossom Brown, a grandmother, who came to the audition with her nephew, Munachinso Ejiofor, as partner for the show, said she had a wonderful time with the other younger contestants who came for the auditioning and very positive that they will make it to the finals of the series.
Another contestant who simply called herself Gabriella was at the auditions with her friend, Tope. They are looking forward to be selected and be part of the show main show itself.
M-Net has announced that it will be another 91 days full of drama, action and unimaginable entertainment when BBA 7 hits screens in May. Also, the bounty for this year's edition has been increased to a staggering $300,000.
Biola Alabi, Managing Director, M-Net Africa, said the show is definitely a high demand property that draws and holds audiences from start to finish.
She adds that viewers should expect something different from past editions as the show tries to always re-invent with each new edition.
"We've had positive feedback from BBA fans who love the challenge of entering in pairs. It's great to see them embrace the change so enthusiastically," said Alabi.
Nigerian Karen Igho emerged winner of the last edition of Big Brother Africa in 2011 alongside Zimbabwean Wendall Parson.
—Funsho Arogundade

Load more