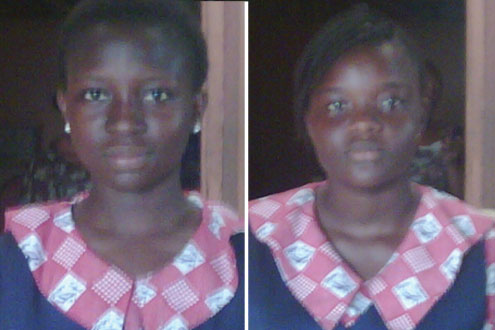 Like the school's motto, Knowledge Is Joy, the students of Fitjoy Schools entered for the 18th National Junior Engineers Technicians and Scientists, JETS, competition with the hope of bringing something back and broadening their understanding of science. It never cross their minds they could win the competition, as the competition was keen, but they ended winning and became Nigeria's national champion.
From the local government, to the state and the national levels, the students soared. The duo of Folawemimo Akintunde and Oluwatomini Adebayo, who represented Fitjoy School, said they were on top of the world when they were declared the Nigerian national champions in Uyo, Akwa Ibom State, after they made a presentation of their project titled: Production of Reagent from Locally Sourced Materials —Ash, Grape and Variety of Flowers.
"It was a worthwhile experience because we met different people, many brilliant students from big schools across Nigeria, and the judges were professors who were older than our school teachers. Through the JETS competition, I discovered that hard work is very good. It afforded me the opportunity to read and learn about nature because science is about discovery," said 15-year-old Folawemimo, an SS3 student.
"At a point I and my schoolmate felt threatened by the project presented by students from bigger schools, but we were able to weather the storm because of our determination and the preparation we had before coming for the final. At the end of the day, our project beat others to the crown," she added.
Sixteen years old Oluwatomini said winning at the national level will spur them to prepare very well when the time comes to represent Nigeria at the international competition later in the year.
"It's our ambition to make Nigeria proud at the international level because becoming the Nigerian champion was not easy. It is not a bad idea to make Fitjoy the best private school in the world.
The task ahead of us now is to improve on what we did and I know that with God on our side, we'll overcome the challenges," she said.
Folawemimo and Oluwatomini thanked everybody that supported them during the competition.
The list includes the Principal, Mrs. Funmi Oyeyinka, their parents, Project Coordinators, Mr. Bamigbola Torha and Mr. Subair Bamidele, officials of the Lagos State Ministry of Education, especially, Mr. Bayo Ibiyeye, Director of Education and Mrs. Olayinka Lahan of District 1, who presented the JETS awards to the school in Lagos.
On what they would remember Fitjoy for after their secondary school education, Folawemimo said: "Fitjoy taught me that hard work pays and because of Fitjoy, I will be going abroad very soon. What I am today is through Fitjoy."
Oluwatomini said: "I will remember Fitjoy for its love, Mrs. Funmi Oyeyinka is the best Principal in the world."
Other students on Team Fitjoy are Michael Johnson, Wilson Mayowa, Uhegbu Blessing, Alonge Blessing , Ojo Mojisola and Omonike Ajayi.
—Jeminat Adamson

Load more