Popular Yoruba actor, producer and director, Ibrahim Chatta, is currently receiving treatment in a private hospital after he was attacked and beaten up by film pirates in Iyana-Ipaja, Lagos last Friday.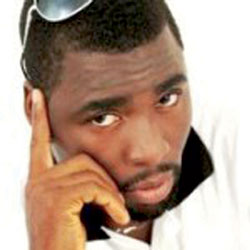 Chatta was pummelled at about 8 p.m. by the pirates, who were selling copies of the actor's films among others. They had thought he was coming to confront them when they sighted him, so they allegedly launched the first attack.
Speaking with NollywoodReel on phone few hours after the incident, Chatta said he was on his way to an event, "but because my partner couldn't see me, I parked my car and crossed the road on foot to call him where he was standing and suddenly, some guys just pounced on me. While beating me, they said I had the guts to arrest them for selling pirated movies. I cried that I wasn't after them, but they continued to beat me mercilessly.
"It took the prompt intervention some mobile policemen on duty at Iyana-Ipaja to rescue me, they would have lynched me. It took some minutes before I regained consciousness after the beating."
Meanwhile, stakeholders in the entertainment industry have formed a coalition called Entertainment Protection Initiative (EPI). The group's priority is to combat the activities of pirates.
Last Monday, a stakeholders' meeting was held in Lagos and top on the agenda was how the pirates should be tackled.
Meanwhile, on Thursday next week, the association and other entertainers will embark on a peaceful walk/rally to make their grievances known.
The protest, which will involve all major players in the country's entertainment industry, will witness presentations to the Presidency, Chief Justice, the National Assembly and other concerned government authorities.

Load more