Top Nollywood actor, Ibrahim Chatta, has taken to social media to announce the acquisition of his new whip.
The fashion-forward actor in a post on his Instagram page while flaunting his new ride announced to his fans and followers that he is grateful as every new day is a gift from God.
The 51-year-old TV star wrote: "Every new day is a gift from God. AlhamduliLlah for d gift of life…"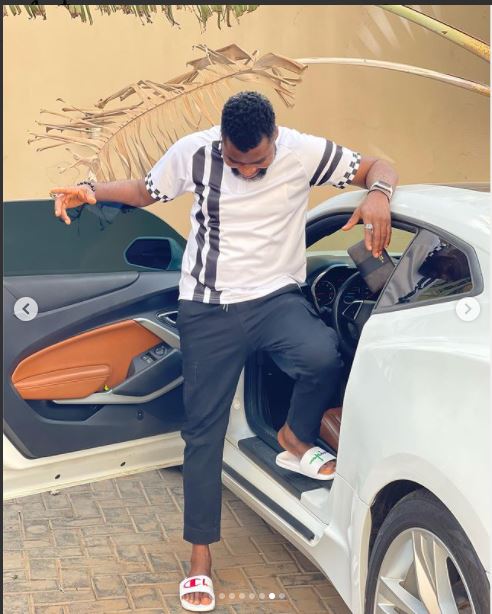 Chatta whose full name is Ibrahim Abiodun Chatta is of Tapa descent (Nupe ethnic group).
His mother is from Modakeke, Osun State.
He was born on October 14th, 1970 in Bachita located in Edu Local Government Area of Kwara State.
Chatta's professional career started in 1985 when he joined Joseph Laoye (uncle Joe) a product of baba Ray.
This was his launch pad into the accomplished actor we know him to be.
Although a Tapa descent, his command and use of the Yoruba language are astonishing.
His mastery and fluency in Yoruba have paved the way for him in his successful career as a Yoruba actor.
Load more