Manchester City are ready to deliver a sensational package to sign Cristiano Ronaldo from Real Madrid this summer, Goal.com can reveal.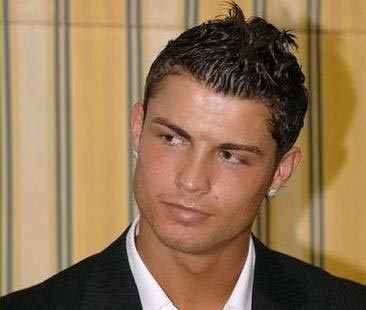 The Premier League club are understood to be willing to match the world-record transfer fee of £80 million that Real paid Manchester United for Ronaldo in 2009, and wages of between £400,000-a-week and £500,000-a-week to land the Portuguese icon.
Sources in both Manchester and Spain have told Goal.com that there has been contact between intermediaries in recent weeks to gauge the player's interest in returning to Manchester and the early indications from the 27-year-old's camp is that he could be open to a transfer that would send shockwaves through football.
Ronaldo's agent Jorge Mendes has become increasingly close to senior City officials over the past year. It is understood that Abu Dhabi go-betweens floated the idea to Ronaldo last summer but the feedback from the player was that it was not the right time.
"The signs now from the Ronaldo camp are surprisingly more positive," a source close to the situation told Goal.com. "The contact has taken place in the last few weeks and there is serious chatter in the corridors at the Etihad, akin to when City tried to sign Kaka from AC Milan a few years back."
Owner Sheikh Mansour, advised by the club's senior hierarchy in Abu Dhabi, is a huge admirer of Ronaldo and has tremendous respect for Real Madrid as a footballing institution.
Although City strongly refuted on Friday that the club have made any move to sign the forward, it is understood that the billionaire owner is ready to sanction the monies if there is a deal to be done.
"City want a marquee signing this summer to confirm their emergence as serious players among football's elite," the source added. "Ideally, they would do so from a position of strength as Premier League champions but whatever happens in the title race they want to send out a statement of intent.
"Ronaldo is the one they have wanted for a long time. They know they will not get Lionel Messi."
Three years on from the failed attempt to sign Kaka from AC Milan in a world record €108m deal (worth £90m at current exchange rates), the Sheikh's advisers are confident that the club's growth on and off the pitch will enable them to hold firm in their dealings with the nine-time European champions.
City's powerbrokers are also confident that the staggering sums required to entice Ronaldo to Etihad Stadium would not contravene UEFA's financial fair play regulations, which the club are fully-committed to satisfying.
Sheikh Mansour would off-set the cost of signing Ronaldo and at least one other marquee summer signing – with Napoli's Edinson Cavani the leading centre-forward target – by sanctioning a summer clear-out of big earners who are not central to manager Roberto Mancini's long-term plans.
The club will listen to offers for Carlos Tevez, who earns £198,000-a-week, Edin Dzeko, who gets £130,000-a-week, Nigel De Jong, who is on £85,000-a-week. On-loan trio Emmanuel Adebayor (£170,000-a-week), Wayne Bridge and Roque Santa Cruz (who both earn £90,000-a-week) can also leave.
City are likely to encounter difficulties in shifting them from the wage bill but if they do so it would free up nearly £800,000-a-week, equivalent to an eye-watering £38m per annum, around a quarter of the Premier League record £174m salary bill revealed in the club's 2010-11 financial accounts.
Ronaldo's six-year Real contract, which runs until 2015, was initially worth £250,000-a-week but has built-in incremental rises which will swell the figure to around £400,000-a-week in the final year of the deal.

Load more