Bimbo Oshin-Ibironke, one of the leading Yoruba movie actresses, has concluded plans to release her new movie titled Igboya.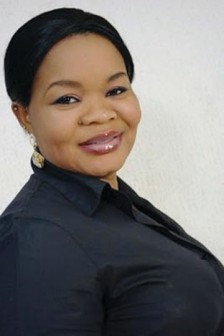 Speaking at a press screening of the movie in Lagos recently, Oshin-Ibironke, the producer of the movie, said the new work, an A-list cast Yoruba contemporary movie, is a true life story that will touch the lives of every viewer. She explained that Igboya, meaning boldness, will help men and women who procrastinate on how to get out of the problem.
In the movie, Muyiwa Ademola lost the power to be bold. He was disgraced, insulted and went through serious emotional trauma simply because of lack of confidence to face Bimbo Oshin-Ibironke who he truly loves.
Owolabi Ibrahim, son of a business mogul became an obstacle between Muyiwa and Bimbo. He oppresses and humiliates Muyiwa, who after a very long time managed to regain his confidence and move to conquer his fear.
Kazeem Afolayan, CEO, Epsalum Productions and executive producer of the movie described the movie project as one of the best he has ever marketed. He noted that the movie stands out in terms of storyline, technical output and the quality of cast.
Other members of the cast include Antar Laniyan, Jide Kosoko, Aisha Abimbola, Damola Olatunji and Richard Oshin.
The movie will hit the shelves nationwide on 7 May.
—Funsho Arogundade

Load more