WWE Hall of Famer, Shawn Michaels has signed an endorsement deal with EyeBlack to produce products featuring Michaels' trademarks, phrases and more.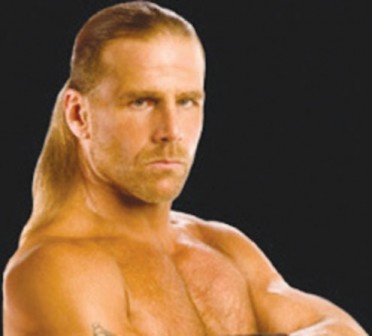 Michaels will serve as an ambassador for the company and will collaborate with EyeBlack to produce a customized product line.
The licensing agreement signed between Michaels and EyeBlack gives EyeBlack the rights to create and sell product featuring Michael's trademark phrases and nicknames including: Showstopper, Mr. HOF, and Mr. Hall of Fame. EyeBlack will also produce custom designs printed on camouflage EyeBlack for Michael's hit show MacMillan River Adventures.
To begin the relationship, EyeBlack will be offering 20 pairs or more of Shawn Michael's product for 50% off. To order Michaels product you must use the code "Showstopper" when ordering on www.EyeBlack.com before May 4, 2012.
"I'm very excited about this new relationship," said Michaels. "Beyond being a cool product in itself, it's functional and I'm looking forward to using EyeBlack product in my hunting adventures and in some WWE related activities."
Shawn Michaels wrestled for the WWE (World Wrestling Entertainment) for over 20 years. During that time, Michaels was a four-time World Champion, three-time WWE Champion and World Heavyweight Champion, among many other awards and honors, including his 2011 HOF induction.
After his retirement from wrestling in 2010, Michaels continued his relationship with the WWE by signing on as an official ambassador for the company. In addition to these duties, Michaels stays busy by hosting Shawn Michaels' MacMillian River Adventures, with his good friend Keith Mark, on the Outdoor Channel. The 30-minute program gives viewers an exclusive look into the unique lifestyle of hunting and the duo's large game hunts across the world.
"Shawn is a fantastic athlete and we are proud to have him on the EyeBlack team," said Peter Beveridge, president and founder of EyeBlack. "Shawn had a prolific pro wrestling career and is the perfect representative for the EyeBlack brand as we branch out into the professional wrestling and hunting arenas."
Michaels joins an impressive roster of professional athlete ambassadors whom EyeBlack has signed in the last year. The company boasts endorsements and customized lines from NFL stars Stevie Johnson, Marshawn Lynch and LaMarr Woodley, as well as tennis pro Bethanie Mattek-Sands and softball legend Jennie Finch and Monica Abbott. Recently, the company inked a deal with Chicago Bears' Pro Bowl linebacker Brian Urlacher to be the face of the Original product line.

Load more