African football legend, Jules Bocande, has died at a French hospital, while undergoing an operation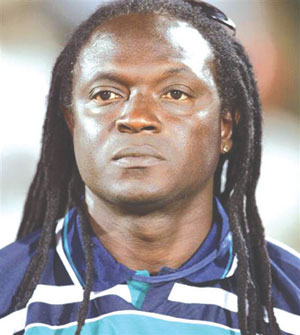 According to RFM Radio, Bocande died at the age of 54 on Monday at a hospital in Metz.
The dreadlocked former Senegal skipper and later national team coach has been ill recently.
He played for several top French clubs including Paris Saint-Germain, Nice and FC Metz. His career also took him to Belgium.
He was the goal king in the French top flight in the 1985/86 season with 23 goals and he was the father of FC Metz player, Daniel Bocande.
He featured for his country's team between 1979 and 1993, scoring 20 goals.
He scored 69 goals in 223 Ligue 1 matches.
He was national team coach of the Teranga Lions of Senegal between 1994 and 1995.

Load more