South Africa's Black Leopards have joined in the chase for Warri Wolves star defender Ikechukwu Thankgod.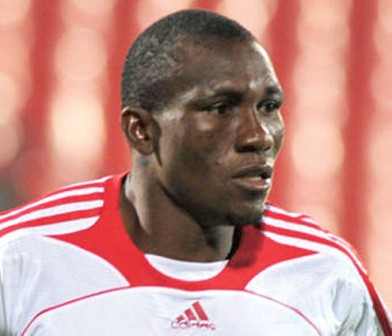 Thankgod has already told MTNFootball.com that this will be his last season in the Nigeria Premier League as he seeks to move overseas thereafter.
The former Heartland skipper caught the eye of Black Leopards during a CAF Confederation Cup clash between the South African club and Warri Wolves recently.
"Thankgod is wanted by Black Leopards. It's a very serious interest," a top source who is in the picture of the transfer informed MTNFootball.com
The Warri Wolves star is a big, strong and effective stopper who often pops up to score goals for his team.
Another former Heartland ace, Joshua Obaje, already features for the South African club, who barely escaped relegation on the final day of the season.
Black Leopards are in the final qualifying round of the CAF Confederation Cup after they ousted Warri Wolves in the previous round on the away goals rule after aggregate scores stood at 3-3.