The Lagos State Taskforce on Environmental and Special Offences (Enforcement) Unit has uncovered a place in Ikorodu where oil thieves vandalise petroleum pipeline and steal oil.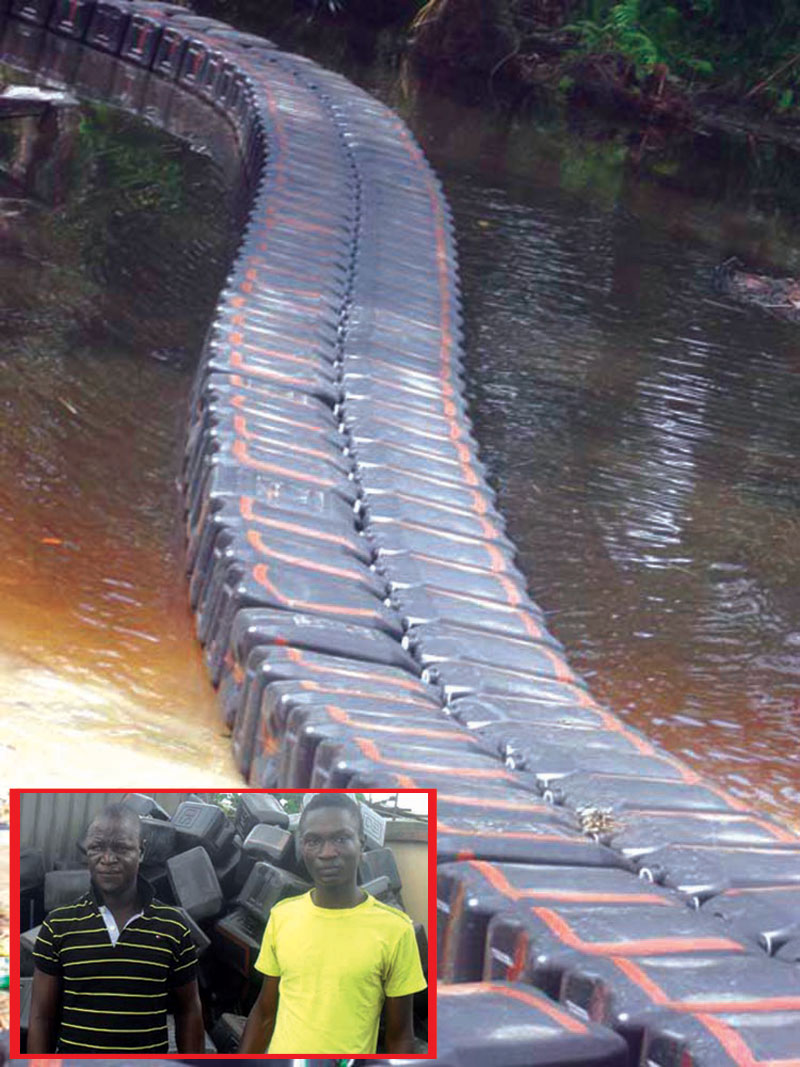 Three hundred jericans of refined petroleum product were recovered and two members of the gang were arrested by the taskforce officials while the rest fled.
Abule-Oba at Oke-Oko, Ishawo village in Ikorodu area of Lagos, Southwest Nigeria, is the village where the thieves operate.
The Anti-Vandal Unit of the taskforce, led by Dele Laleye, stormed the area at the weekend unannounced and seized 300 jericans of oil and arrested two culprits.
P.M.NEWS gathered that the taskforce stormed the area around 3.00 pm on Friday and arrested two suspects, Nduka Ifakachukwu, 25, and Andrew Ifakachukwu, 18, while the others fled.
On interrogation, the suspects were said to have confessed to be vandals and that the leader of the business was called Jagu, an Ijaw man from Delta State.
After siphoning the oil from the Nigeria National Petroleum Corporation, NNPC, pipeline, the vandals sell each 50 litres of jerican for N4, 000 in the black market.
A source at the anti-vandal unit told P.M.NEWS that the team had been on surveillance of the area for sometime and that it acted on a tip off.
"We had to hide somewhere for about three hours and when they began their operation, we moved in and arrested two of them while the rest fled," our source said, adding that the taskforce would be on 24-hour surveillance in the area.
Taskforce Chairman, Supol. Bayo Sulaiman told P.M.NEWS that the taskforce was still making efforts to arrest other vandals, saying that those arrested would be charged to court.
—Kazeem Ugbodaga