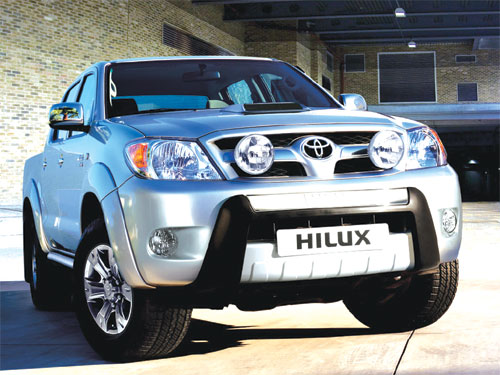 Toyota has announced that its International Multipurpose Vehicle (IMV) platform, which is used for the Toyota Hilux/Vigo pick-up, Innova minivan and Fortuner SUV, has reached the five million units sales milestone.
The IMV series is currently being produced in 11 sites, including four countries being designated as global IMV supply locations: Thailand, Indonesia, Argentina and South Africa.
For over 50 years since its introduction it has traversed the challenging African terrain in style and has become the toast of the pick up segment in Africa and indeed Nigeria. The Toyota Hilux epitomizes endearing versatility and relentless functionality which has won the trust and confidence of its loyal customers spanning over 50 years across international markets and Africa.
Perhaps it is against this background that Toyota (Nigeria) Limited; the official Toyota franchise owner in Nigeria further decided to give the endearing attributes of the Hilux prominence by placing the model inexorably on the Beyond Tough catchphrase. It is an aptway of reassuring the customers of Hilux ability to deliver on this pedestal of toughness and profound ruggedness. Current figures available to industry watchers show that in the near future the irrepressible Hilux is set to achieving greater milestones than the five million mark being celebrated now by its maker TMC in Japan.