Top celebrities, entertainment stakeholders and business people recently gathered in London, United Kingdom, to see Obi Emenloye's latest movie, Last Flight to Abuja which was dedicated to the memory of the 3 June Dana air crash victims.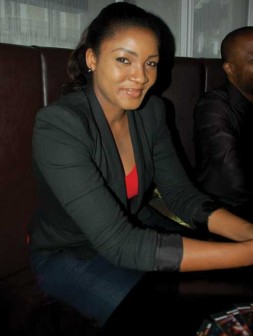 The world premiere that took place at the Troxy Cinema, East London, had in attendance stars of the film: Omotola Jalade Ekeinde, Jim Iyke and Ali Nuhu. It also had the honour of the presence of Ambassador O.K. Lawal, the Deputy High Commissioner to the court of St James.
In a touching tribute, the 1,500 audience observed a one-minute silence before the screening of the film. The producers also replaced the end credits of the film with a poignant scroll of the names on the Dana Air manifest.
Last Flight To Abuja is based on a set of everyday Nigerian traveller aboard the last Flamingo Airways flight scheduled to fly from Lagos to Abuja on a fateful Friday night in 2006. The plane cruises at 30,000 feet, tranquil and on schedule. But like a bolt out of the blue, through a mixture of human error, technical failure and sheer bad luck, the plane rapidly develops major difficulties that send it teetering on the brink of disaster.
As the pilots fight with the controls of the stricken aeroplane, a series of flashbacks unravel the twists, turns and leaps of fate that put each passenger on the fateful flight. Young lovers, an elderly couple, a corporate party, a sportsman on the threshold of greatness; all the passengers are caught up in the nightmare scenario and sense the final moments of their lives approach. Will they survive…The last flight to Abuja?
Already hailed as a new benchmark in Nollywood, with the exquisite special effects and the quality of computer generated imagery never seen before in Nigerian cinema, the flick was written, produced and directed by Obi Emelonye, the man behind one of the blockbuster movies of 2011, The Mirror Boy.
The world premiere hosted by Okey Bakassi, was sponsored by Diamond Bank and Zinox Computer.
Load more