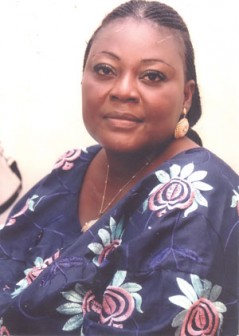 Following the promotion of the debut album of Princess Sarah Emmanuel titled: No King as God, music lovers have started demanding for the job.
P.M.Entertainment learned that the demand is due to her appearances on radio programme anchored by Yomi Mate a.k.a Ifankalleluya, Amuludun anchored by Demul Ade, and other popular radio programes. Music lovers and popular churches have started contacting her for musical performance and supply of the new album which was not promoted by her former marketer.
The marriage councillor cum singer told P.M.Entertainment that she is very happy with the development.
She has been discussing with some popular record distributors for the distribution of the four tracker album.

Load more