By Simon Ateba
It infamously became known as the Munich massacre: The Summer Olympic games of September 1972 in Munich, Bavaria southern West Germany.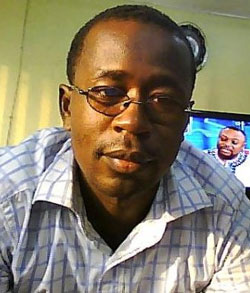 A Palestinian group known as the Black September stormed the Israeli athletes' camp during the Olympic games and took them hostage in an operation the kidnappers called "Ikrit and Biram", after two Christian Palestinian villages whose inhabitants were expelled by the Haganah in 1948.
The hostage takers killed eleven Israeli athletes and coaches and a West German police officer. Five of the eight members of Black September were also killed by police officers during a failed rescue attempt.
It was a suicide mission and the kidnappers knew before the bloody operation that they may never come out alive.
Israel responded to the killings with Operation Spring of Youth and Operation Wrath of God, during which Palestinians suspected of involvement in the killing were systematically tracked down and murdered by Israeli intelligence and special forces.
Well, in 1972, the demands of the kidnappers were to compel Israel to free 234 Palestinian prisoners languishing in Israeli jails and to force Germany to release all members of the German Red Army Faction held in German prisons.
Coming nearer home in Nigeria in 2012, the northern part of the country has been steamrolled by Boko Haram bombings and billowed by deaths and rivers of blood arising from this state of insecurity for more than a year now, In the face of this anarchy, why should anyone, not the least those in charge of National Youth Service Corps scheme, contemplate sending our brothers and sisters and our precious children there?
Why should they send them to states that have been too dangerous for our Commander-in-chief of the armed forces to visit even once?
Why should they send my friends and relatives and loved ones to a journey of no return that may leave me in eternal grief for many decades to come?
Why should the authorities be adamant when parents, relatives and corps members are protesting against the callous and bigoted postings?
To me and to many right thinking and well meaning Nigerians, the heartless decision to send corps members from southern states to war-ravaged and blood soaked North is, to say the least, similar to a suicide mission.
The term suicide mission commonly refers to a task which is so dangerous for the people involved that they are not expected to survive and I don't expect corps members to survive in states that have become too dangerous even for our president with all the army, the police, the State Security Service and all his security details to visit.
President Goodluck Jonathan has not been able to visit Maiduguri, Yobe and other northern states since the Boko Haram killings started. So, why should the NYSC authorities send our brothers,  our sisters and our precious children there?
The answers are not easy to come by and the simple thought that I may lose my friends in those states leaves me stumped.
It even leaves me discombobulated that our authorities do not seem to think right before arriving at crucial decisions like this one.
Our brothers, sisters and children must not be made the sacrificial lambs this time around that is why I join a cornucopia of voices and a phalanx of protesters to reject now the posting of my brothers and sisters to northern Nigerian states to serve a country that may not "give a damn" when they are assassinated by Boko Haram.
I do not want to report on the killings that could have been prevented.
•Ateba is a Senior Correspondent for P.M.NEWS. Email: [email protected]

Load more