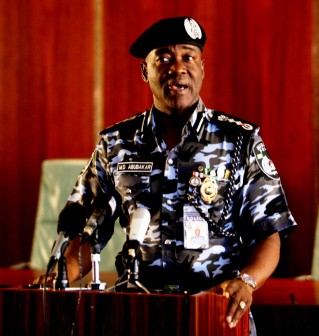 The Nigeria Police Council has  confirmed the appointment of Mohammed Abubakar as the substantive Inspector General of Police.
This was announced after the meeting of National Council of State which took place in Aso Rock Presidential Villa today.
Abubakar was appointed in acting capacity as the IG in January this year by President Jonathan as a replacement for Hafiz Ringim.
The Presidency had described the appointment of the 53-year old Abubakar, as the "first step towards the comprehensive reorganisation and repositioning of the Nigeria Police Force to make it more effective and capable of meeting emerging internal security challenges."
Abubakar  replaced Mr. Hafiz Ringim who proceeded on terminal leave  on 25 January, 2012.
Born on May 5, 1958, Mr. Abubakar enlisted in the Nigeria Police Force on 30 July, 1979. He was the AIG in charge of Zone 12 Headquarters in Bauchi, before his new appointment.
—Oluokun Ayorinde/Abuja

Load more