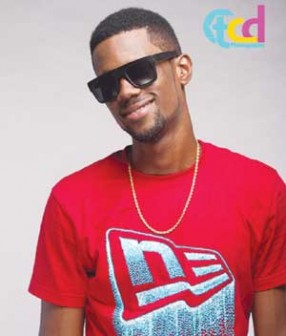 With the passion to take over the urban music scene, fast rising act, Pelli has emerged with his latest single.
The new single, which is already enjoying massive radio airplay,  is positioned to present the singer as the next big thing in the Nigerian music scene. And Pelli said he is more than ready to take over the scene with his unique style of music.
Signed to Raindrop Music, Pelli's new single reveals a diverse artiste that has a lot to offer lovers of good music.
Born Chike Uffundu, Pelli's music career has seen him rising from miming  his favourite music bands to enrolling for Mr. Heartland pageant, where he emerged the first runner up.
The Political Science graduate of the Imo State University relocated to Lagos State to  start  recording and writing new songs.
He  later enrolled and won the first edition of Do Your Thing, a talent hunt held in Lagos.
In 2011, he signed to Raindrop Music and in April,  this year, he released his first single, Turn Her On.
—Funsho Arogundade

Load more