A frontline socialite who owns one of the biggest hotel in Ijebu Ode, Citi Hotels and Suites, located at Imowo area along Ago Iwoye- Ibadan road, Ijebu Ode was yesterday abducted by some men suspected to be kidnappers.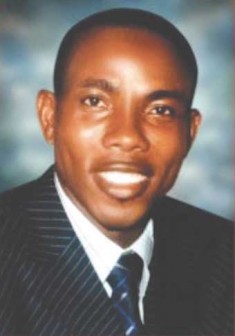 Our correspondent gathered that the man, Segun Oyebolu, who is in his mid 40s, was whisked away from his office located at Erinlu area in Odogbolu Local Government Area of Ogun State, Southwest Nigeria.
Since Oyebolu, who is also the founder of a nongovernment organisation, NGO, Feed The Elderly Foundation was abducted, his family was yet to be contacted.
A family source told our correspondent this morning that his lines were switched off early this morning.
"They were ringing since yesterday but nobody picked them, but now they have been switched off. We don't know what is going on now.
The kidnappers have not contacted us, we don't know his condition. I want to appeal to the government to tighten up security in the country as kidnapping is not part of us here, it is common in the Eastern part of the country. The government should not sleep over this matter, it seems this people are gradually spreading to the western part."
The kidnapping of Oyebolu, who threw a big birthday bash for his father during the weekend in Lagos has caused a stir in the town as several questions have been asked by the residents. Most of the residents who spoke with our correspondent on the incident called on the state government to beef up security in the state, adding that the young man is a generous and kind-hearted person who has supported many elderly people in the town through his NGO.
"This is amazing, we don't know what is happening again in this state. Segun is someone loved by many people in this town. He has restored hopes to many old people in the town. We hope his abductors will have a rethink and leave this man for the sake of the elderly persons he was helping," one residents pleaded.
A police source from Igbeba police station who does not want his name mentioned confirmed the incident to our correspondent and disclosed that they have begun searching for the man.
"It is true that Mr. Segun Oyebolu, owner of Citi Hotels and Suites was abducted by some people suspected to be kidnappers yesterday at about 6 p.m. and we have commenced a search for him with the help of his family members," the source confirmed.
—Abiodun Onafuye/Abeokuta