Players and officials of Nigeria's Super Eagles will on Thursday jet out to Faro, Portugal camp to begin the final phase of their preparations for the 2013 African Cup of Nations scheduled for South Africa next month.
The senior national team will depart for Faro via Accra, Ghana after today's last training session in Abuja by 3 p.m.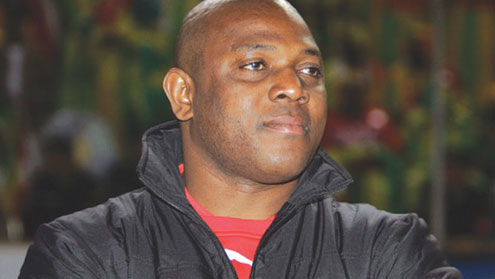 Eagles Coach, Stephen Okechukwu Keshi is excited about the prospect of leading his Nations Cup bound squad against Catalonia of Spain in an international friendly match on 2 January, 2013.
"I hear that 10 players from Barcelona will be part of the team that will confront the Super Eagles. That is great news and it's an opportunity for them to show that they have the capacity to play against the best footballers in the world," Keshi told journalists at the Federal Capital Territory, FCT in Abuja, Nigeria on Boxing Day.
The Nigeria coach, who gave a comprehensive overview of how their training went ahead of the 2013 AFCON, said the home-based stars gave a good account of themselves during their camping in Abuja.
Keshi, however appears to have given up on his battle to land Newcastle striker, Shola Ameobi for the Nations Cup, as a contract clause Ameobi signed could exclude him from the Championship.
A visibly worried Keshi said: "I spoke to the gangling striker, Ameobi on Christmas Day and he told me he signed a clause in his contract that says he cannot go to the Nations Cup without the Manager's permission about two years ago.
"And to make matters worse, Newcastle fear that Demba Ba will be leaving the club by the January transfer window, and they need a strong strike force. With Ameobi being their most experienced player in that area, we may not have him for Nigeria's Nations Cup campaign at South Africa 2013 AFCON."

Load more