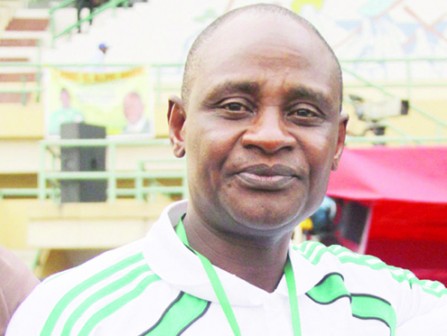 Alhaji Aminu Maigari, the President, Nigeria Football Federation, NFF, has said that all league matches should be properly organised to meet global standards.
Speaking through a board member of the NFF, Yusuf Fresh, Maigari said at the Match Commissioners seminar in Abuja.
that the 2013 Africa Cup of Nations had placed the country's football league best in Africa, adding that organisation of the league matches should, therefore, set the standard for countries of the continent.
"Today we are the champions of Africa at both senior and junior levels; it is, therefore, pertinent for us to set standards and enhance those practices that other countries in the continent can emulate.
"Recently our league was voted best in Africa; to maintain that standard, match commissioners have to give in their best and conduct good matches,'' he said.
Maigari said at any football match, commissioners play a vital role because a match could not start without their approval to ensure proper officiating.
He added that the new season, which kicks off tomorrow, needs only men and women of integrity that would not compromise their best.
"The duty of a match commissioner cannot be over-emphasised; they have the power to stop a match from taking place if such logistics as security, medical arrangement and others are not in place. Therefore, he must be a man of integrity and great honour
"He must carry out his work professionally and must be able to stand above all temptations and not compromise to deliver a good football match for all to follow and applaud.''
He further said that the NFF want all hands on desk to ensure that match commissioners perform their duties properly.
Malam Mohammed Sanusi, the NFF's Director of Competitions, in his remarks, said that they were happy to contribute to the development of the game.
Sanusi said what they put into football was more than what they got as remuneration but they were not discouraged.
He said the seminar was organised to ensure that the 2013 league was properly conducted and officiated without complaints.
"We have so many challenges as match commissioners ranging from doing what you are not supposed to do and not doing what are you supposed to do.
"These have caused a lot of problems in the administration of football in Nigeria and that is why we decided to bring you together.
"Its not that you don't know what to do, but it is good to remind ourselves of what you are expected to do.'' Sanusi said.
Sanusi said that at the end of the seminar, they hoped that commissioners would carry out their duties efficiently to improve the quality of league match.