Klever J Survives Auto Crash
What could have been another tragedy in the entertainment industry was averted on Monday morning as pop star, Klever J was involved in an auto crash.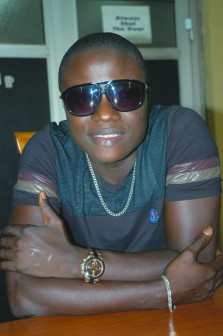 The accident took place in Agbado, on the musician's way home from an outing and his car was badly damaged. But he and his personal assistant, who was in the vehicle with him  only sustained minor injuries.
Klever J, whose new single, Sexy Ladies is currently enjoying airplay, told P.M.NEWS Entertainment Cafe that it was God that saved him, adding that people who saw the crashed car didn't believe that the occupants are still alive.
"Two motorists were arguing over space on the road, so I decided to manage the other lane, not knowing it is a sandy spot. My tire slid on the slippery clay and the car fell into a small canal by the side of the road. I just thank God for His mercy," Klever J said.
–Bayo Adetu
Nosa Lee Drops Mbo Naka
Singer Onyemihian Nosa Lee, better known as Nosa Lee has released his debut single, Mbo Naka.
Meaning wedding ring, Mbo Naka, according to Nosa Lee comes with strong lyrical content with a blend of highlife, R&B, and Pop. The song speaks on what it means to have genuine love.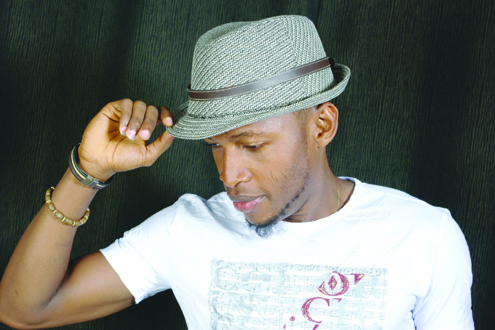 Apart from music, Nosa Lee said he has featured in series of stage plays in the country, adding that he wants to replicate his success story in his music career. He noted that he also wants to continue with music and stage plays.
"I have done a lot of productions. I have represented my school; there is no term that I will not be on stage; it was not just one play at a term, sometimes we handle over five productions, and because of my consistency people say lovely things about me," he stated.
–Daniels Ekugo
MEGA Awards To Honour Gospel Acts
Nigeria is set to witness the 'first institutionalised' gospel awards ceremony as the Music and Entertainment Gospel Awards, MEGA, gets underway.  Based on this fact, a search has begun for gospel singers, whose works merit the MEGA Awards.
In a statement released by the awards coordinator and entertainment journalist, Femi Akintunde-Johnson, FAJ, the maiden edition of "the first authentic gospel music award" is aimed to satisfy a deeply felt yearning for the promotion and celebration of genuine messengers of the word and their up and coming successors".
FAJ stated that the forthcoming awards was necessitated by the fact that there was "little or no pronounced reward system to uplift and propel our artistes to greater heights, despite the massive army of gospel musicians".
The ceremony, which is being put together by Footprints Ventures, an event management outfit, which he (FAJ) is its lead consultant, is fully endorsed by the President, Gospel Musicians' Association of Nigeria, Evangelist Timi Osukoya, of the Telemi fame.
MEGA's Main Organising Committee, MOC, has commenced collection of entries from artistes, entertainers and producers in the genre for nomination into various awards categories.
According to the chairman of the event's Nomination Committee, as well as Director, Screening and Procedures, Gloria Rhodes, it is an opportunity for "Nigerian record companies, labels and copyright owners to voluntarily submit their recordings and music videos released during the eligibility period, which is between 1, January 2012 and 7 May 2013″.
Entries submitted to the committee will be adjudged by a Body of Judges, BoJ, made up of senior practitioners of the genre. She added that gospel musical works and production should be submitted physically at MEGA Awards secretariat located at 28 Ijaiye Road, Ogba, Ikeja, Lagos.
The awards MOC members include Steve Rhodes Foundation; ace actor and journalist, Yemi Sodimu; Amaka Igwe, Managing Director, TOP Radio 90.9 FM and Lampe Omoyele, Vice President, Advertisers Association of Nigeria, AdVAN, among others.
–Fola Ademosu
i-Level Lounge Plans Big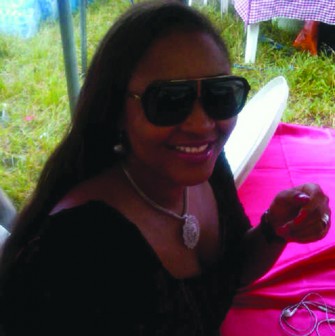 In a bid to change the face of night clubbing and relaxation in Lagos, i-Level Lounge & Bar, a new celebrity hangout in Ogba, Lagos, has rolled out its package for fun seekers.
The lounge, which also runs night clubbing on Wednesdays, Fridays and Saturdays, was officially opened on 26 April. It is owned by James Abiodun Faleke, a member of the Federal House of Representatives.
Omolola Alonge, the manager of the fun haven said there are plans to give guests special treats every day of the week. According to her, Monday is a day for jazz and a fusion of classic music. Tuesday –highlife, Wednesday –Nigerian and foreign music, Thursday –mid-tempo songs, Friday and Saturday –Nigerian and foreign hit songs, while Sunday, which is dedicated to the family, is for old school music.
"Our aim is to raise the bar, and we have achieved that so far. People on the mainland deserve a cosy rendezvous, and that is exactly what we represent. Being a celebrity hangout, music, movie and comedy stars are hosted regularly. Aside this, we have different ranges of tasty and classic cocktails and mucktails the world has to offer," Omolola hinted.
–Bayo Adetu 
Susan Returns
After making her debut early this year, UK-based Nigerian Afro-Pop singer, songwriter and model, Susan, is back with a remix of her single, Dance Floor, featuring UK Afrobeat star, Mista Silva.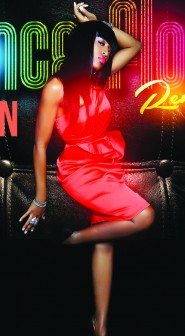 The song, produced by Plaerz, is a blend of afrobeat and azonto, with some influence of the 80's dance/pop and techno.
The Dance Floor remix is expected compliment the success recorded by the original version, both on local and international radio stations.
–Bayo Adetu
SMD's Debut  Singles Out
Nigeria born Ghanaian upcoming hip hop act, Samod Hamidu also known as SMD has released his debut singles, Liberation, Kose're and Get In The Groove.
SMD, an instrumentalist, started a career in music as a member of the defunct 3-Star Boys in 2000 and left the group two years after. His new tracks are produced by G-Wills.
Hamidu, an International Relations/History student of the Lagos State University (LASU) looks up to 2Face Idibia and Pasuma as his role models.
—Kayode Aponmade
Brain Set To Drop Crazy
Rap artiste, Matanmi Adeleke Victor, a.k.a Brain, will drop his debut single, So Crazy, on Monday. The song's video, shot by Mattmax, will also be released in a few days.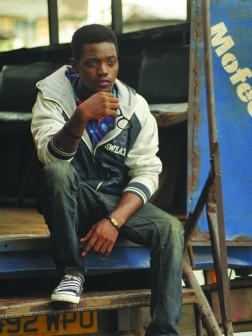 Brain, also known as Mr. Hurricane, is a final year student of Olabisi Onabanjo University. He first teamed up with a musical group called V5, and garnared musical experience from Frenzy who was one of the producers the group  worked with.
–Daniels Ekugo

Load more