Alhaji Kamaldeen Oladeji, Lagos Zonal Coordinator, Joint Admissions and Matriculation Board (JAMB), on Saturday said that there was no going back on the newly introduced Computer Based Test (CBT).
Oladeji, who supervised the CBT of the Unified Tertiary Matriculation Examination at University of Lagos, said this in an interview on Saturday in Lagos.
About 100,000 candidates would be taking the examination across 56 centres in the country.
The examination, which is the first of its kind conducted by the board is expected to come to an end on June 1.
The zonal coordinator noted that if the country was to compete favourably with other climes, especially with regards to technological advancement, all hands must be on deck to support the initiative.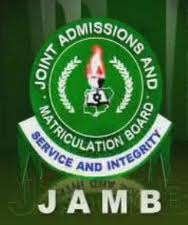 According to him, the adoption of the CBT will eventually assist in enhancing ICT skills amongst the citizenry.
"This CBT examination has come to stay, once we get it right, others will follow because as you can see, our education system is gradually transiting to e-education.
"This means, we should be talking e-learning, e-teaching, e-research across all the various levels of education in our system.
"With ICT, we can achieve a lot in no time, but the only challenge currently is that the computer penetration and infrastructural backing is still very low in our society,'' he said.
Oladeji implored stakeholders in the private sector to strive to improve infrastructure and internet penetration across the country.
"The private sector must wake up to their Corporate Social Responsibility (CSR), in ensuring that they tag along this line and seek ways of partnering with government in achieving this feat," he said.
According to him, education is a fundamental issue and must not be left to government alone to tackle, adding that if this was accomplished; the society will be the better for it.
"Government and private operators should partner in such a way that the CSR should be 80 per cent education and 20 per cent others.
"When we talk of human personnel capacity, especially in respect to ICT, we have it and I want to assure you that by 2014, we might likely not have any more Paper Pencil Test (PPT).
"The examination will be reduced to only the Dual Based Testing (DBT) and the on-going CBT until 2015, when it will be a full blown CBT with the others completely phased out.
"I also want to state that as soon as the CBT mode fully takes shape, other examination bodies such as WAEC, NECO and others would follow, as the introduction of e-testing is already a national policy," he said.
Oladeji said that if there was sound and qualitative education in place, there would be no militancy or any insurgent group holding citizens and government to ransom.
"Education promotes egalitarianism. If we want an egalitarian society, we must be educated," he said.
The zonal coordinator said that the introduction of the CBT would also eliminate all forms of examination malpractice and assist candidates to develop skills in ICT.
The supervisor said that results of the 350 candidates, who wrote the examination at the University of Lagos, would be released within four hours after its completion.
He said that the results, which ought to have been released immediately after the test, were intentionally delayed, to avoid any attack on the systems by candidates who did not perform well.
"We are delaying the results slightly because we do not want the candidates to attack the system in a feat of anger, if they see their results instantly and are not pleased with their performance.
"The results will be made available to them through short message service (SMS) or any other means, but it will sure get to them same day," he said.
Meanwhile, Oladeji said that withheld results of the more than 68,000 candidates that wrote the PPT and the DBT on April 27, on account of biometric verification related issues have all be released.
He advised affected candidates, who had protested the development recently in Lagos and other places to check their results on the board's website.

Load more