P-Square Shoots New Video
The duo of Paul and Peter Okoye of P-Square fame will shoot the video of their new single, Personally, on Monday.
The audio and video of the song will be released simultaneously towards the second week of June.
The multi-million naira budget video will be co-directed by the twin brother's elder brother, Jude Engees Okoye and Clarence Peters. It will be shot in Nigeria.
P.M.NEWS Entertainment Cafe gathered that the video will star Peter's son, Cameron and a couple of Nollywood stars. P-Sqaure's latest video, Alingo, was also shot in Nigeria and co-directed by Engees and Clarence.
It is currently one of the most popular videos in Africa.
–Bayo Adetu
Born2learn To Launch Album
The duo of Kingsley Adene and Richard Adene of Born2learn hip hop group, are set to launch their debut album.
The Akure, Ondo State-based singers are already one of the most promising singers in the state, having recorded a hit track, Omalicha1, featuring Sabi.
According to Kingsley, "we featured Sabi because is a close friend of our producer, Lahlah. We know he is talented and people know him for his unique talent.
"Lahlah knows he can add something good to the song and he suggested that we have him and it worked out well.
We are planning to record our next single with Flavour." Kingsley and Richard are siblings, and they started their music career in Yaba, Lagos before relocating to Ondo State where they are fast becoming a household name.
–Bayo Adetu
Rosemary Unveils New Album
Female gospel singer, Olabisi Rosemary Udochi, will launch her new album, Ayanfe, on Sunday.
The event, slated for Oshodi Hall of the United African Church, Ebute Meta, Lagos, is expected to be graced by top politicians including Mr. Jide Jimoh, Chairman, Yaba Local Council Development Area of Lagos State, his Lagos Mainland council counterpart, Mr. Oladele Adekanye (LADO), a former council chairman, Mr. Tunde Okusanya and Eng. Rasheed Shabi, an ex-council chief and currently the General Manager of Lagos State Environmental Protection Agency (LASEPA).
A graduate of Lagos State University (LASU) and former councillorship aspirant in Yaba LCDA, Rosemary veered into music in 1996 and later debuted with an album, Asiko Ti To, a remix of which she is currently working on.
–Kayode Aponmade
9ja Queen Dedicates Album
Ten year-old singer, Princess Favour Nwabueze, a.k.a. 9ja Queen, has dedicated her new album to Toba Oke, the Chairman of Ifako Local Government.
Titled Toba Oke is the Best, the video of selected tracks in the album will be shot soon.
While thanking the singer for her effort, Oke promised to assist her. "I appreciate music a lot, and I know how to discover a hidden talent. With what you have done, I will do as much as I can within my capacity to encourage you."
Princess is currently a student of Upright Nursery and Primary School, Ifako, Lagos southwest Nigeria.
–Bayo Adetu
May D In Chapter One
Wave-making singer, Awodumila Akinmayokun, a.k.a May D, will launch his debut album, Chapter One, at the ThisDay Dome, Abuja, on Sunday.
The album will be unveiled with a concert that will feature Iyanya, Davido, 2Face, Olamide and Reminisce to mention a few.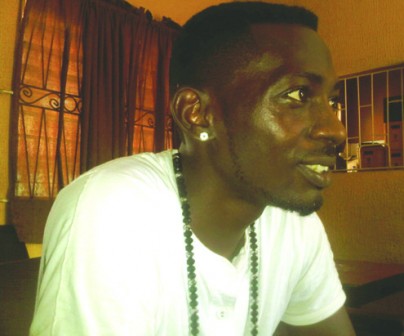 Comedians like Tee-A, Gandoki and Klint De Drunk will also be on stand to entertain guests.
Speaking with P.M.NEWS Entertainment Cafe before leaving Lagos for Abuja on Tuesday, May D said the album concert was long overdue and promised his fans to expect the best of him.
The concert will also be held in Lagos and other major cities in Nigeria. May D's latest video, So Many Things, directed by Moe Musa is currently enjoying fair reviews and rotation.
–Bayo Adetu

Load more