Serena Williams is virtually impossible to stop when she displays the ruthless form which saw her defeat Maria Sharapova and claim a second French Open, the American's coach insisted on Saturday.
Frenchman Patrick Mouratoglou described the 31-year-old as an immense champion who is capable of matching the Grand Slam achievements of Martina Navratilova and Chris Evert after claiming her 16th major.
"When she is in that kind of spirit, there is no-one who can stop her," said Mouratoglou after Williams beat Sharapova 6-4, 6-4 to claim her second title in Paris, 11 years after her first.
"She has impressed me every day. In training, she knows what must be done. People always speak about her strength and power but she knows how to do a lot more things on the court. She is an exceptionally complete champion."
Twelve months ago, Williams suffered her worst defeat at a Grand Slam when she was knocked out of the first round in Paris.
But, one year on, the 31-year-old has become the oldest women's champion at the French Open in the Open era, having also captured the Wimbledon and US Open crowns.
"Last year was a real shock for her. But she has undergone the reconstruction work which has made her become perhaps even stronger than she has ever been," added Mouratoglou.
"It's incredible what has happened in the last year with her winning the big tournaments."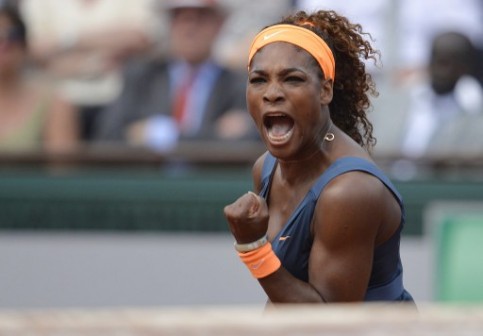 Since her defeat to Virginie Razzano in the first round in Paris in 2012, Williams has won 74 out of 77 matches.
With her 16th Grand Slam title, the American is just two Grand Slam titles behind the 18 won by Chris Evert and Martina Navratilova.
"I think she is going to go looking for them," said Mouratoglou although the 22 won by Steffi Graf may be too much of a demand.
"But if she keeps this mentality, then the appetite will be there. When she is winning, you don't want to see her stop.
"Only if her motivation drops can I see her stopping. At this moment, she is in her best tennis and physical shape."

Load more