A scorching third-minute strike by Brazil poster boy Neymar set the hosts on their way to a 3-0 win over Japan in the opening game of the 2013 Confederations Cup in Brasilia on Saturday.
Neymar, 21, broke the deadlock at Estadio Nacional with a 20-yard half-volley, with Paulinho doubling Brazil's lead three minutes into the second half before substitute Jo added a third in injury time.
Victory gives the five-time world champions the early momentum in Group A, ahead of Sunday's fixture between Italy and Mexico at Rio de Janeiro's Maracana.
Spain, Uruguay, Nigeria and Tahiti complete the line-up in the quadrennial contest of continental champions, which is a key staging post in Brazil's preparations to host next year's World Cup.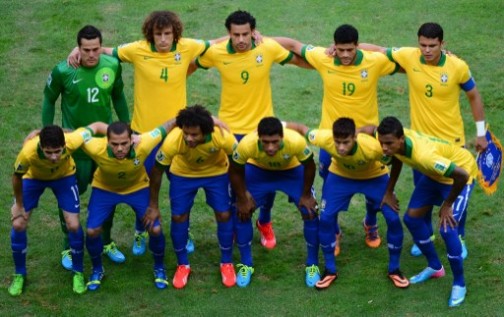 With a flamboyant opening ceremony, Brazil raised the curtain on the Confederations Cup on Saturday, despite protests prior to kick-off at Brasilia's newly-renovated Estadio Nacional which officials said brought 20 arrests and injured two dozen people.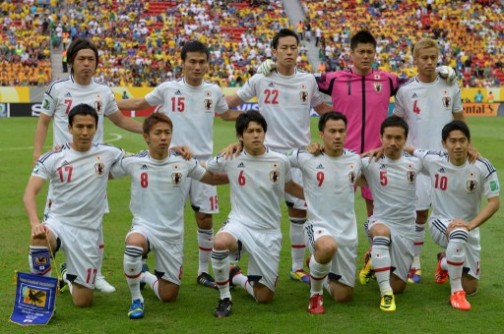 A celebration of Brazilian culture featuring 2,600 volunteers marked the start of the two-week tournament, which Brazil hopes will demonstrate its ability to meet the challenge of hosting a major sporting event.
Designed by artistic director Paulo Barros, a two-time award-winner at the Rio de Janeiro carnival, the colourful 20-minute ceremony culminated in a match between life-size model footballers atop a swaying green forest.
However, hours before the Brazil-Japan opening match, riot police had to prevent a 1,000-strong crowd of demonstrators from reaching the stadium in the Brazilian capital.
Angry at the allocation of funds towards the Confederations Cup and next year's World Cup at a time of acute social inequality, young protestors chanted: "I renounce the Cup! I want more money in health and education!"
The march followed a demonstration by homeless activists in the same spot on Friday, while police made hundreds of arrests on Thursday when protests against rising mass-transit prices in Rio, Sao Paulo and Porto Alegre became violent.
Television pictures showed smashed windows and defaced public buildings, while authorities in Sao Paulo promised an investigation into allegations of police brutality.
Police colonel Adilson Antonio Evangelista told AFP 20 people were arrested while seven policemen and 23 demonstrators were hurt after police responded to participants' attempts to enter the stadium with tear gas and the firing of plastic bullets.
In Belo Horizonte, meanwhile, an AFP photographer witnessed a demonstration, around 1,000-strong and mostly students, protesting over economic reforms
In all, Brazil is set to shell out some $15 billion (11 billion euros) through to the World Cup in 2014.
Rio then will host the 2016 summer Olympics, and the city has seen real estate and rental prices soar to exorbitant levels, with some observers predicting a corrective crash after the sporting caravan has moved on.
The Brazilian government drafted in 3,700 troops to bolster security in the capital for Saturday's match, with as many military police also on hand in a billion-dollar operation covering the six venues as a whole.
Brasilia governor Agnelo Queiroz told reporters that the implementation of the security plan "shows that Brazil is fully able to host events on this scale" — although the scale of the World Cup will be vastly larger.
Brazil's O Globo newspaper said that "now is the moment of truth for Brazil," whose footballers are bidding for a third consecutive triumph at the quadrennial event.
Some 355,000 Brazilians and foreign tourists are expected to watch games in the six host cities: Brasilia, Belo Horizonte, Fortaleza, Recife, Rio and Salvador.
State tourism agency Embratur reported on Saturday that tourism revenue across the six venues is set to be 241 million reais ($110 million, 125 million euros).
FIFA said on the eve of the tournament that 739,176 tickets had been sold, with 120,111 still on sale, although Saturday's opening match and the final are already sold out.
FIFA's chief medical officer, Professor Jiri Dvorak, also revealed that all doping tests conducted prior to the tournament had come back negative.

Load more