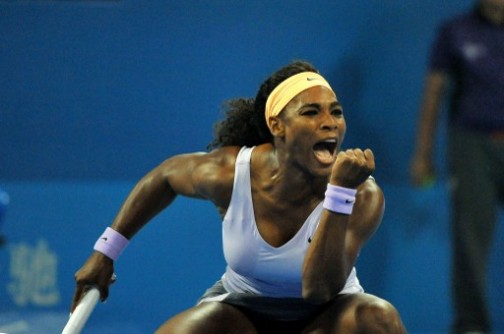 Serena Williams has qualified for the China Open final, thrashing Poland's Agnieszka Radwanska, 6-2, 6-2 in the semi final.
She will meet a familiar foe, Jelena Jankovic, who earlier overcame a set deficit by thrashing Petra Kvitova, 6-7, 6-1, 6-1.
In the men's result, Rafael Nadal walked over Tomas Berdych in the first semi-final, after the Czech withdrew following injury. Nadal was leading the first set 4-2.
He final opponent will be decided in the match between defending champion, Novak Djokovic and French man Richard Gasquet

Load more