Nigerian born international fashion designer, Helen Apreala, will be participating in the first ever fashion show on the Grand Canyon Skywalk on the Colorado River, in the United States. Models will be doing the catwalk 4,000 feet above the river on 1 November.
The J. Autumn Fashion Show is masterminded by J Model Management and will feature a number of exquisite combination of Haute Couture and Prêt-à-Porter collections from America, Europe, Asia, and Africa. Helen's collections will be the face of Africa.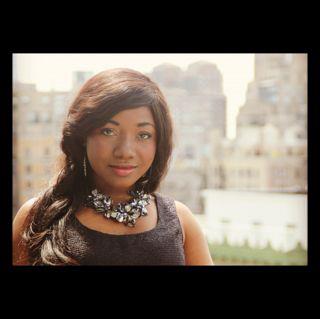 Helen broke the news of her participation on her Facebook page 4 October, when she announced: "Hello HA Fam, It is Official Fam…We are going to world fashion week, organised by J Model Management at the J Autum Fashion Show…Venue is the Grand Canyon USA!"
Spanish artist Diego Cortizas is bringing his bold colors of red, yellow, and green to the grand catwalk. Expressing abstract creativity, Russian sensation Lidia Demidova is combining texture and shapes based on the laws of geometry. On a softer side, Portuguese fashion house Joana Montez and Patricia de Melo will focus on the usage of multiple layers, light materials, transparency, and floral designs.
Lebanese Haute Couture designer Ziad Nakad will demonstrate a captivating fusion of material and colours while celebrating simplicity and sophistication. In the handbag sector, Hong Kong luxury leather brand Homanz is blending contemporary and classic style with a unique twist.
Other participating brands include Russian talent Polina Raudson, German artist Nina Athanasiou, and US' very own creative brand Intrepid By Ao'c.
The masterpiece will be filmed from 5 different angles to capture the majesty of the Colorado River and the silhouette of an eagle in the Grand Canyon wall alongside the stunning catwalk.
"Jessica Minh Anh's project is more than a fashion or beauty statement, it is a revolutionary breakthrough in the industry. Our art director Miguel Castillo and the entire team are currently preparing architectural hair styles and flawless makeup looks to compliment her extraordinary vision." said Oney Syers II and Noelle Dixon from La'Bella MAFIA beauty agency.
Guests will be seated on the viewing platform at the same level as the bridge and watch models walking in front of them as if they are walking on a cloud. The show is supported by Hualapai Tourism and Hampton Inns & Suites Las Vegas Airport besides many others.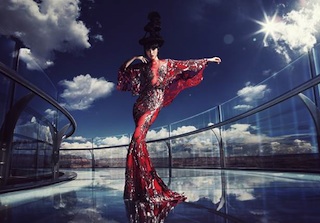 The girl in the photo, who is posing on the famous Grand Canyon Skywalk, is about to turn this crystal clear glass bridge into the world's most iconic catwalk with the concept of models walking in the sky.
No doubt the combination of human creative genius, the Skywalk, and Mother Nature's greatest wonder, the Grand Canyon, results in an ideal runway.
But what makes the upcoming J Autumn Fashion Show really special, is that it celebrates the rise of the young generation who make dreams a reality. With a vision to go beyond imagination, model and entrepreneur Jessica Minh Anh is bringing high fashion to the Eagle's point on the 1 November 2013.
See the video of the preparation for the autumn winter show here: http://youtu.be/bA4Iunnlxps