Abiodun Onafuye/ Abeokuta
Governor Ibikunle Amosun of the western Nigerian state of Ogun has declared that all the owners of houses demolished to pave way for an expanded road will be compensated.
About 100 homes located on the 32 km long Akute-Ijoko-Alagbole-Sango road were pulled down to pave way for the expansion, triggering hues and cries.
But Amosun told the home owners to come to Abeokuta, the State capital, to collect their compensation, adding that the fund for the payment is already at the Bureau of Land awaiting collection.
He said his government has made adequate compensation package for the properties affected by the road expansion.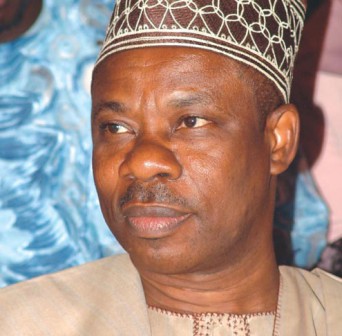 The governor also reacted to complaints by some house owners that they
were not given adequate notice before demolition commenced on Monday.
According to Amosun, "we gave residents of Ijoko-Agbado-Akute-Ojodu
areas two years notice of our readiness to construct the 32km highway.
The compensation has been ready before now but our people need to go
and pick their cheque up at the State Secretariat in Abeokuta. We have
even paid the Chinese Central Engineering Construction Company,CCECC
who we awarded the project to for the past two months and we were
waiting for our people to be ready.
"I had to go to those areas on Sunday to sensitise the people myself
and let them know that manpower and equipment had been mobilised to
site for the commencement of the all-important road the following
day", the governor stated.
Governor Amosun stated that light rail would be constructed between
the 6-lane road,adding that, "all roads linking us with our
neighboring States would be put in good condition for economic
development".
Amosun further revealed that a shopping complex would equally be built
along the axis to take care of the interest of those whose shops were
demolished to pave way for the six-lane road.
He expressed the determination of his administration to make Ogun
State, a model State that will attract attention from others States
who would come to copy from.
The governor affirmed that the present administration is working
assiduously to take advantage of opportunities that abound in the
State and bringing its pre-eminent status to limelight.
He revealed that efforts are in top gear to commence the construction
of three new towns in different parts of the State,stressing that,
'"one of these new towns which is the largest, would be sighted here
in Ifo", he promised.
"We have done the design and area survey, we are almost through with
all necessary things that should be done. These new towns projects
which would take-off in earnest are in furtherance of the fulfilment
of our 5-cardinal agenda", he added.
—