.And her foundation too
Family members, friends, associates, admirers of the late Nigeria's Lady of Songs, Christy Essien Igbokwe will come together in Lagos on 17 November to celebrate her heart and her art.
Christy Essien, a multi-lingual artiste, died 30 June 2011.
She was born on 11 November 1960 and made her mark as a national songstress and actress.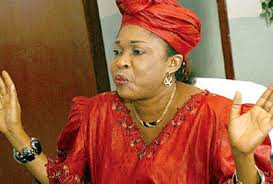 The highlight of the event will be the launch of her anticipated last album, 'All of a sudden', due for release just before she passed.
It will also feature the re-launch of her foundation, which was focused on her passion for children. It was called the 'Essential Childcare Foundation', but to preserve her legacy, the family is naming it 'The Christy Essien Igbokwe Foundation'.
Although she was not Yoruba, most of her hits were sung in the western Nigerian language, and drew heavily on the culture and tradition. Essien's fluency in Yoruba, English, Igbo and her native Ibibio earned her an appeal which cut across tribal lines.
She will also be remembered as 'Apeno' the wife of the cantankerous character Jegede Shokoya in the sensational situational comedy 'The New Masquerade'.The role shot the young actress to stardom. She later featured in two Nollywood movies "Flesh and Blood" and "Sacred of Womanhood in the early days of Nollywood.
Her family released some of her photographs portraying her charitable work to mark her 53rd birthday today, were she alive.