A renowned businesswoman, Mrs Olayinka Obaleye, the Managing Director of Yinka Oba Foam in Ilo, State of Osun, in western Nigeria, has been reportedly adducted by suspected kidnappers.
Obaleye's business premises were deserted on Wednesday as the whole complex was under lock and key.
She was kidnapped Tuesday night in front of the foam factory at Ilo, Obokun Local Government Area of Osun, adding that the assailants killed Obaleye's driver during the attack.
The source, who pleaded anonymity, said that Obaleye and her workers had already finished the work for the day, adding that they were about to leave the factory's premises when the assailants struck.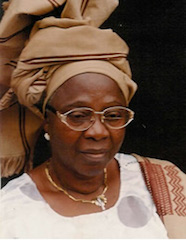 The source added that the suspected kidnappers, who were armed with guns, waylaid the business tycoon; grabbed her and whisked her away to an unknown destination.
However, Mr Abubakar Saliu, a security man at the factory, who spoke to NAN, said when Obaleye wanted to go home, another security man went to open the gate for her.
Saliu said that just as he went inside the factory building to switch off the electrical appliances; he suddenly heard gunshots and he rushed out to know what was amiss.
He said that on getting out, he met a food vendor screaming "trouble, trouble'', adding that he later found Obaleye's driver, identified as Alhaji Kamal, in the gutter soaked in his blood.
Saliu said that at that point in time, the abductors had already ferried Obaleye away to an unknown destination, while the other workers, including the factory's manager, had fled.
The Commissioner of Police in Osun, Mrs Dorothy Gimba, confirmed the incident through the Police Public Relations Officer, DSP Folasade Odoro.
She said that detectives from the state police command had been deployed to hunt down the abductors, with a view to securing the freedom of the businesswoman.
Gimba said that investigations into the matter had already started so as to get reliable information which could aid efforts to unravel the mystery surrounding the incident.

Load more